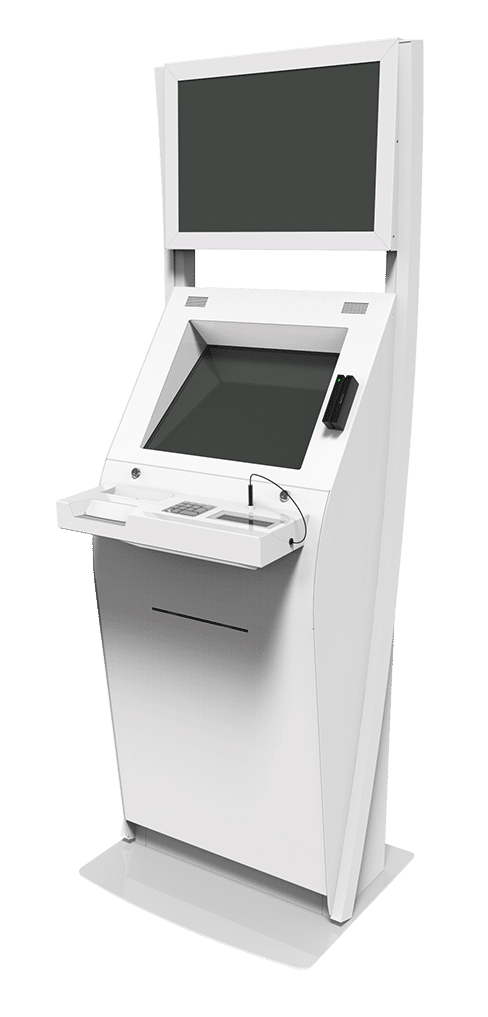 Boston Healthcare
This next generation of our most popular kiosk is the result of thousands of deployments and millions of patient check-ins.
Boston Healthcare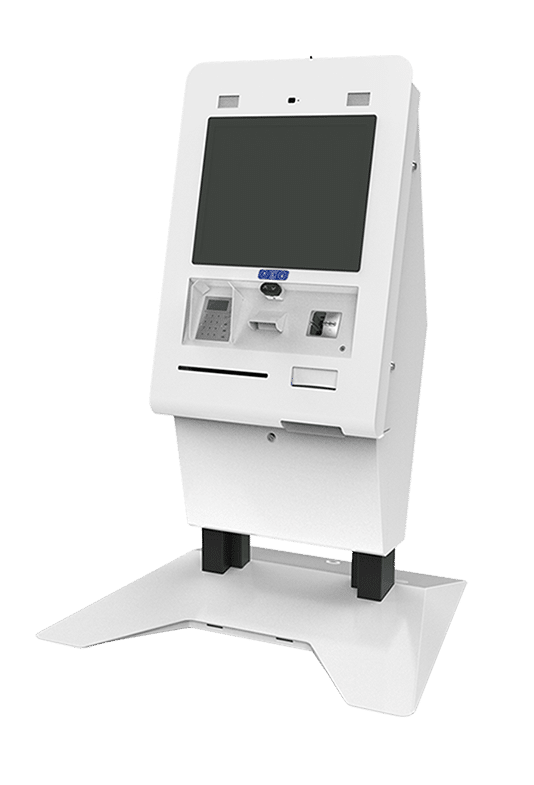 Verona
With the press of a button, the ADA-compliant Verona can raise and lower over a 10-inch range, providing easy access for all patients, standing or sitting.
Verona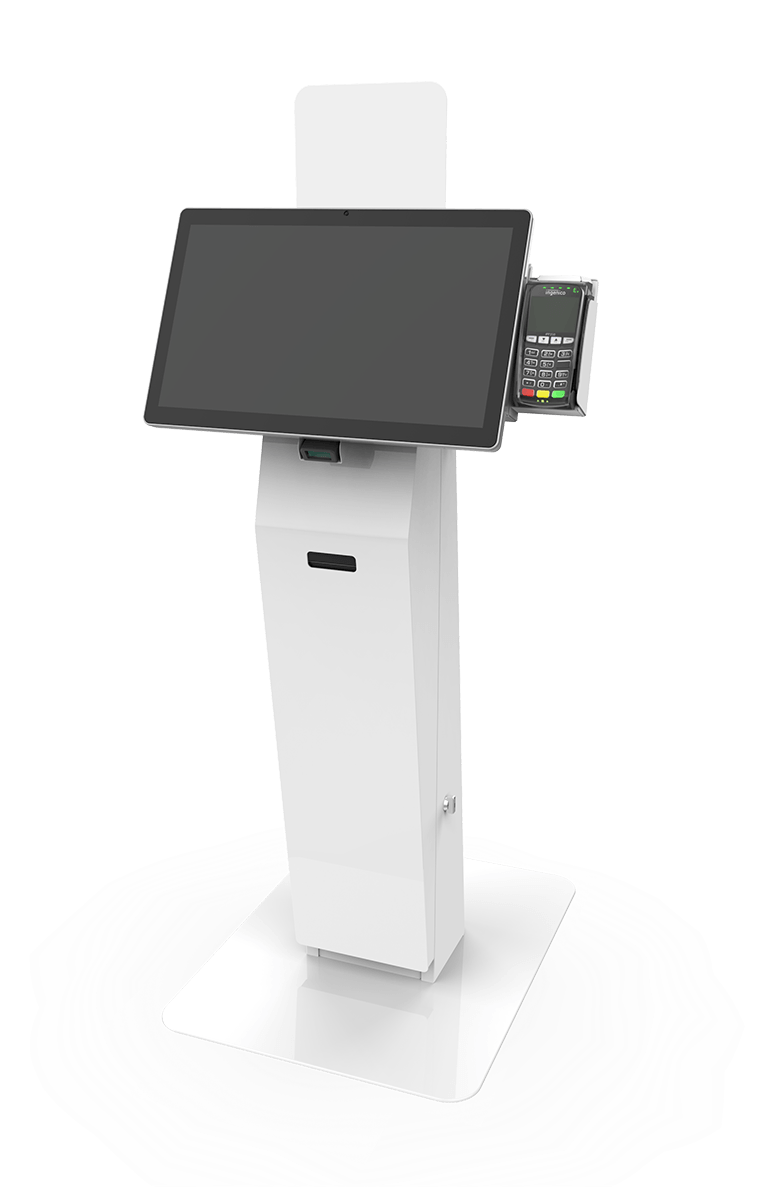 Austin Freestanding
The Austin Freestanding Kiosk was designed with a slight tilt forward to welcome your incoming customers. The result is a sleek design that's in step with today's most popular electronics.
Austin – Freestanding
Healthcare Check-In Kiosks
Another popular check-in kiosk application is for patients visiting healthcare facilities. The kiosk allows them to process their insurance information, answer questions concerning their visit, digitally sign HIPAA disclosure documents and pay for their visit in most applications. Patients like using these kiosks compared to physically filling out forms with a pen and paper while nurses and front desk attendants like the kiosks for freeing up their time that would otherwise be used checking in patients. A really valuable feature of patient kiosks is helping to reduce the need for paper and initiate the electronic storage of documents from the very beginning.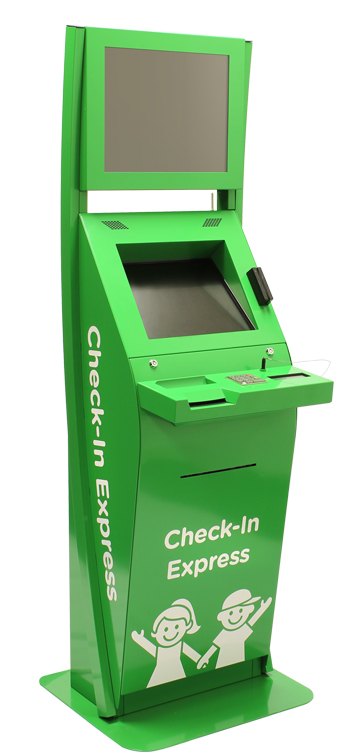 Hotel and Hospitality Check-In Kiosks
Check in kiosks have also been popular in hotels for guests checking in. One such hotel is Yotel in Manhattan, which is a trendy new boutique style hotel that has automated their entire check in process. The kiosks are modern and sleek and easily allow guests to locate their reservation, put a credit card on file, and obtain a room key that is encoded and dispensed right from the kiosk. The check out process is equally as easy and the kiosk has an internal receptacle so guests can return their key and the hotel can use it again. www.yotel.com
Queuing Kiosks
Queuing kiosks are widely used in places where clientele have to wait to be seen such as the DMV or the County Recorder's Office.
Please fill out the form for an immediate consultation or a quote. Tell us about your application, project scope and requirements and we will contact you as quickly as we can. Or give us a call!
13845 Artesia Blvd.
Cerritos, California 90703
800 927 8063
562 924 2644
[email protected]
Manufactured in the USA