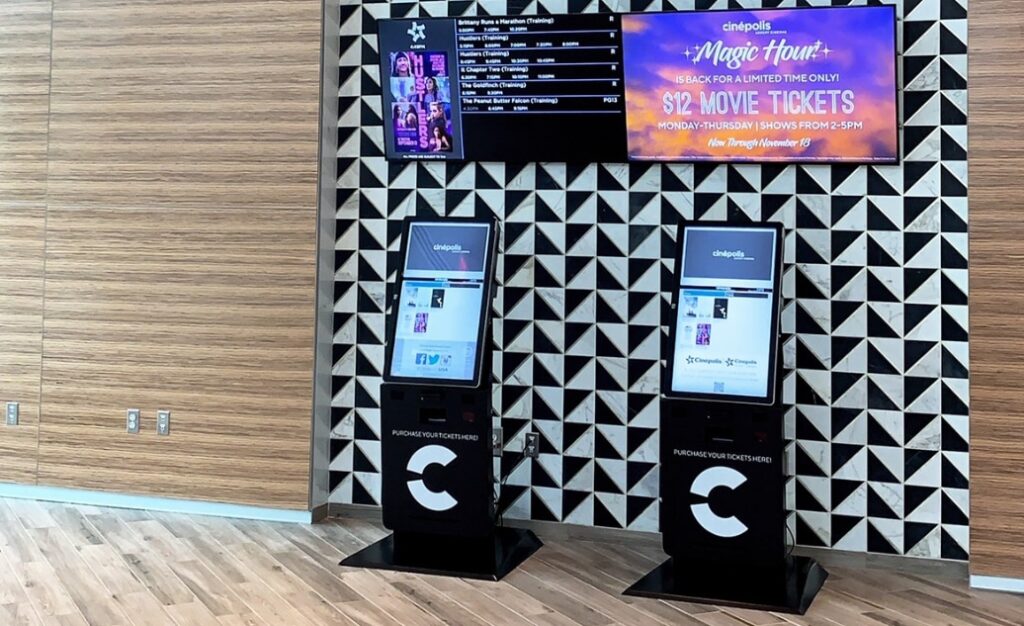 Improve the Ticketing Process
Our ticketing kiosks mean faster transactions with greater convenience. You'll get your customers to concessions and then into their seats more quickly so they can enjoy the show. The convenience and simplicity of our ticketing kiosks means your customer satisfaction goes up at the same time your ticket counter wait time goes down.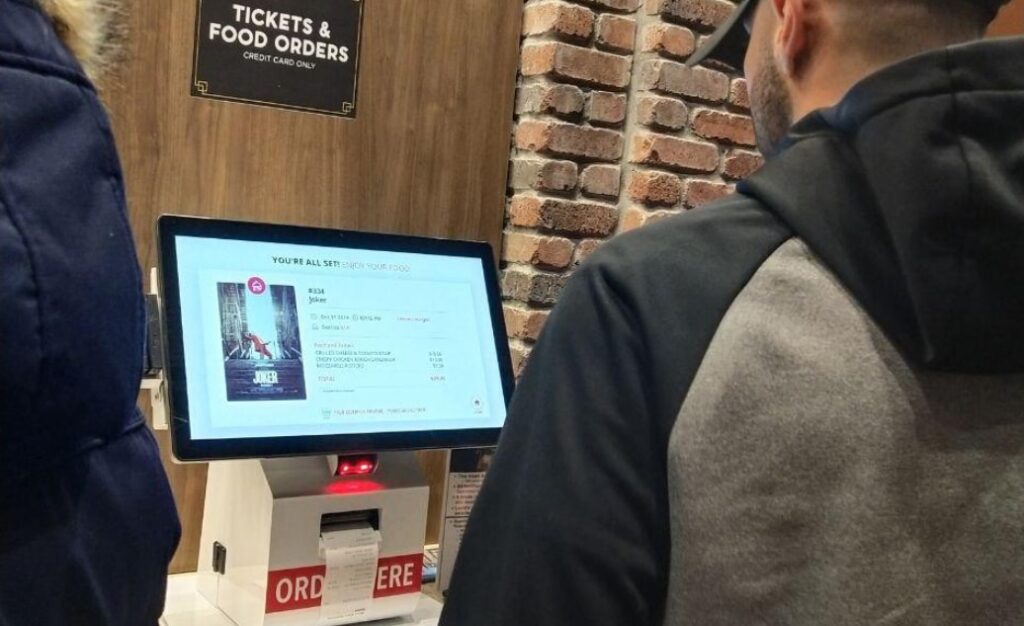 More Than Just Ticketing
Ticket kiosks have the exibility to be used in a variety of ways. You can use them solely as ticket dispensers, or you can include product display, advertising, and cross-advertising into your software. You can oer special promotions and up-sell items such as customer rewards and membership programs, new products, and tickets to special events and screenings.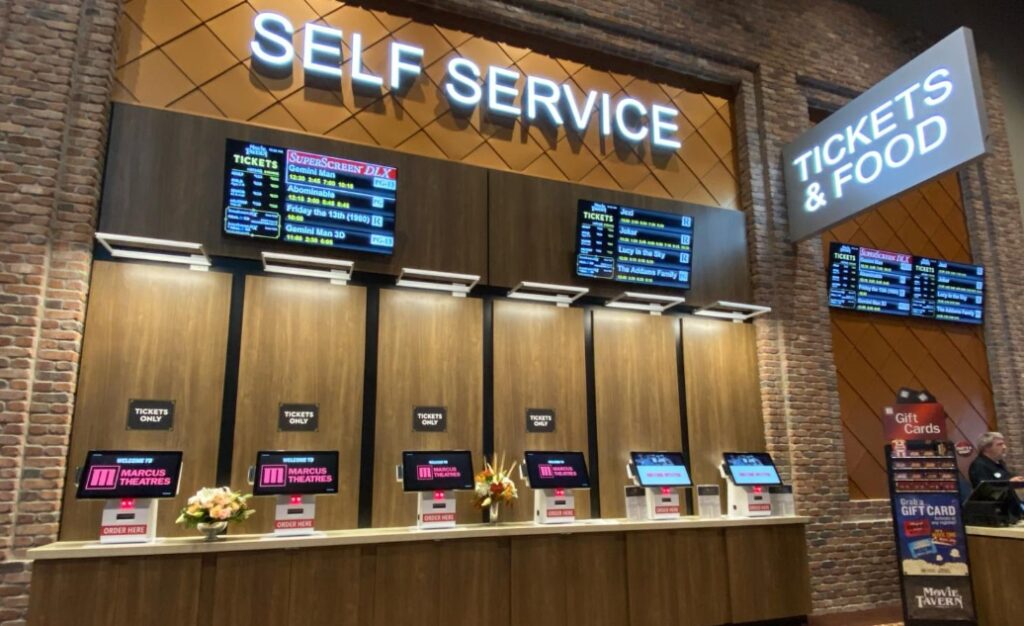 QSR/Food Ordering for Faster Concessions
Quick Serve Restaurant Order Entry kiosks are increasing in popularity at movie cinemas as it speeds the service and reduces queuing. Self-service kiosks for guest ordering streamlines the process to benet operations, expedite the purchase process, increase turnaround volume and revenue, all while improving customer satisfaction. Olea has helped design and deliver innovation to streamline food ordering and enhance the guest experience.
Olea has all the self-service applications you need to deliver
an enhanced customer experience and value to the bottom line.
Success comes in all sizes. We've worked with many Movie Cinema brands.





Please fill out the form for an immediate consultation or a quote. Tell us about your application, project scope and requirements and we will contact you as quickly as we can. Or give us a call!
13845 Artesia Blvd.
Cerritos, California 90703
800 927 8063
562 924 2644
[email protected]
Manufactured in the USA