QSR | Food Ordering Kiosk

Quick Serve Restaurant (QSR) Food Ordering Kiosks are increasing in popularity as consumers often prefer to customize their order and they enjoy the convenience of skipping the line.
Self-Service Kiosks for guest ordering streamlines the process to benefit operations and enhance customer satisfaction. Whether it's a kiosk inside a restaurant, casino, theater or other entertainment venue, or an outdoor drive-thru kiosk, Olea has helped design and deliver innovation to streamline food ordering and enhance the guest experience.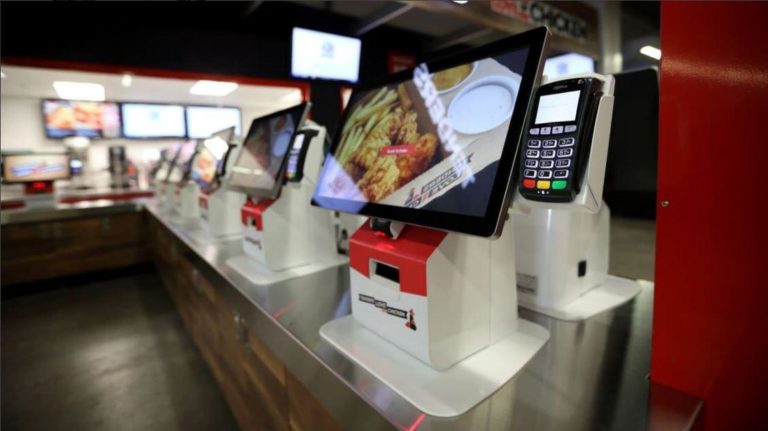 The Habit Burger Grill
Listen to Mike Repetti, CIO of The Habit Burger Grill, discuss the benefits of their guest using QSR food ordering kiosks featuring Elo touchscreens, BHW Group software, and Olea Kiosks® Inc.
Olea QSR Kiosks / Food Ordering Kiosks
QSR and Food Ordering Kiosk customers typically experience a 20% to 30% ticket lift. With self-serve kiosks, the experience is the same each time with consistent add-ons, upsells or limited time offers.
Please fill out the form for an immediate consultation or a quote. Tell us about your application, project scope and requirements and we will contact you as quickly as we can. Or give us a call!
13845 Artesia Blvd.
Cerritos, California 90703
800 927 8063
562 924 2644
[email protected]
Manufactured in the USA