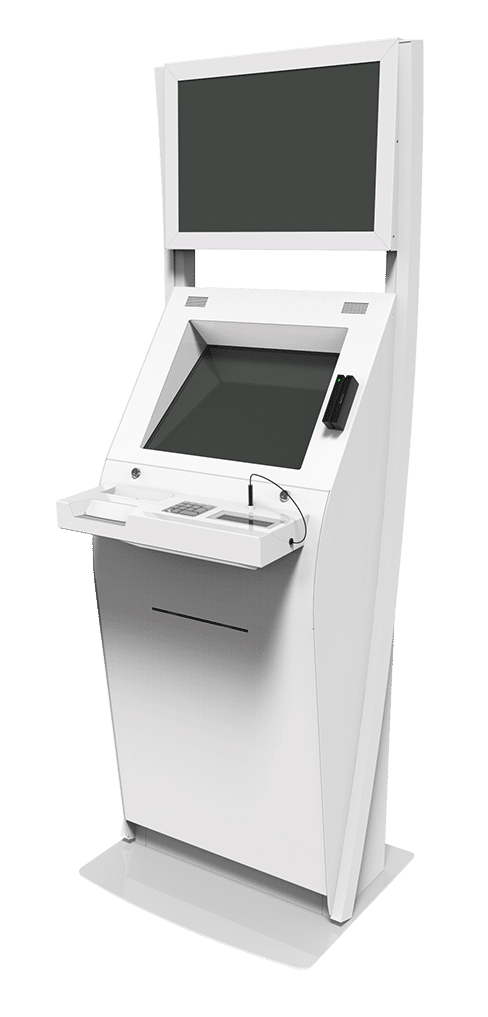 Boston
Increase user traffic with this well-rounded and elegantly designed interactive kiosk. The Boston was engineered to address privacy, user comfort and maximize ROI.
Boston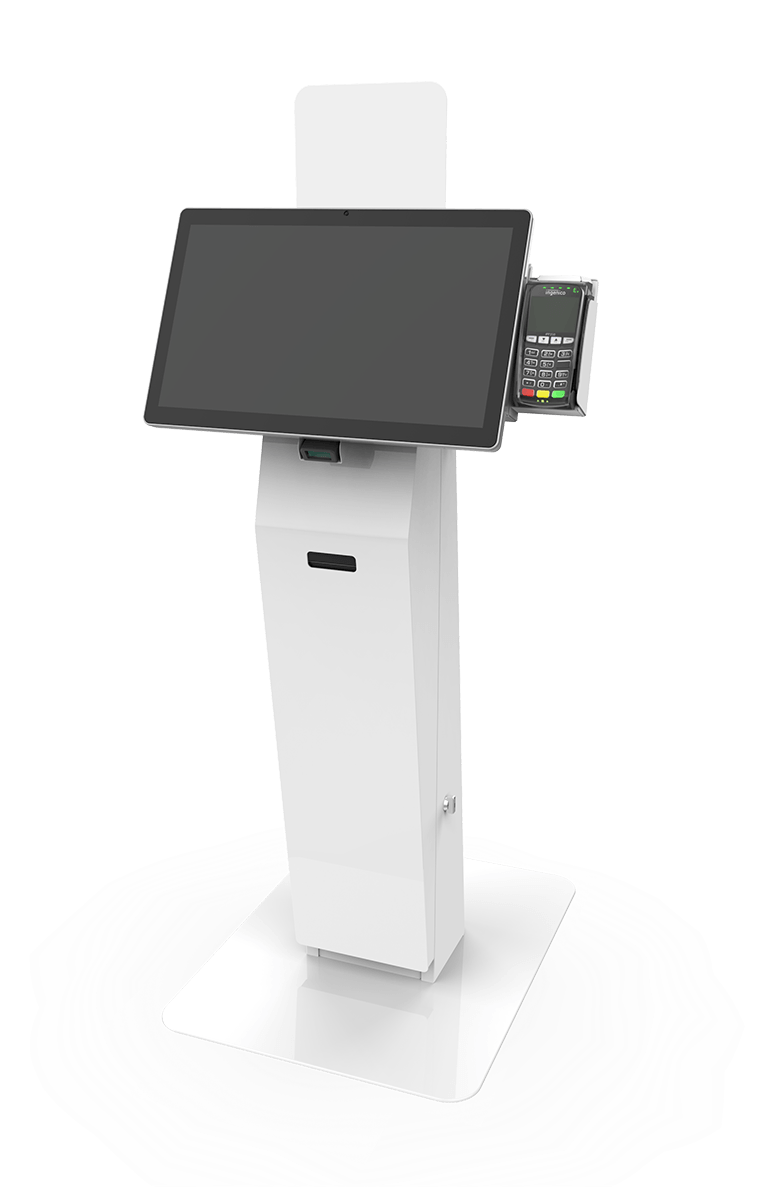 Austin Freestanding
The Austin Freestanding Kiosk was designed with a slight tilt forward to welcome your incoming customers. The result is a sleek design that's in step with today's most popular electronics.
Austin – Freestanding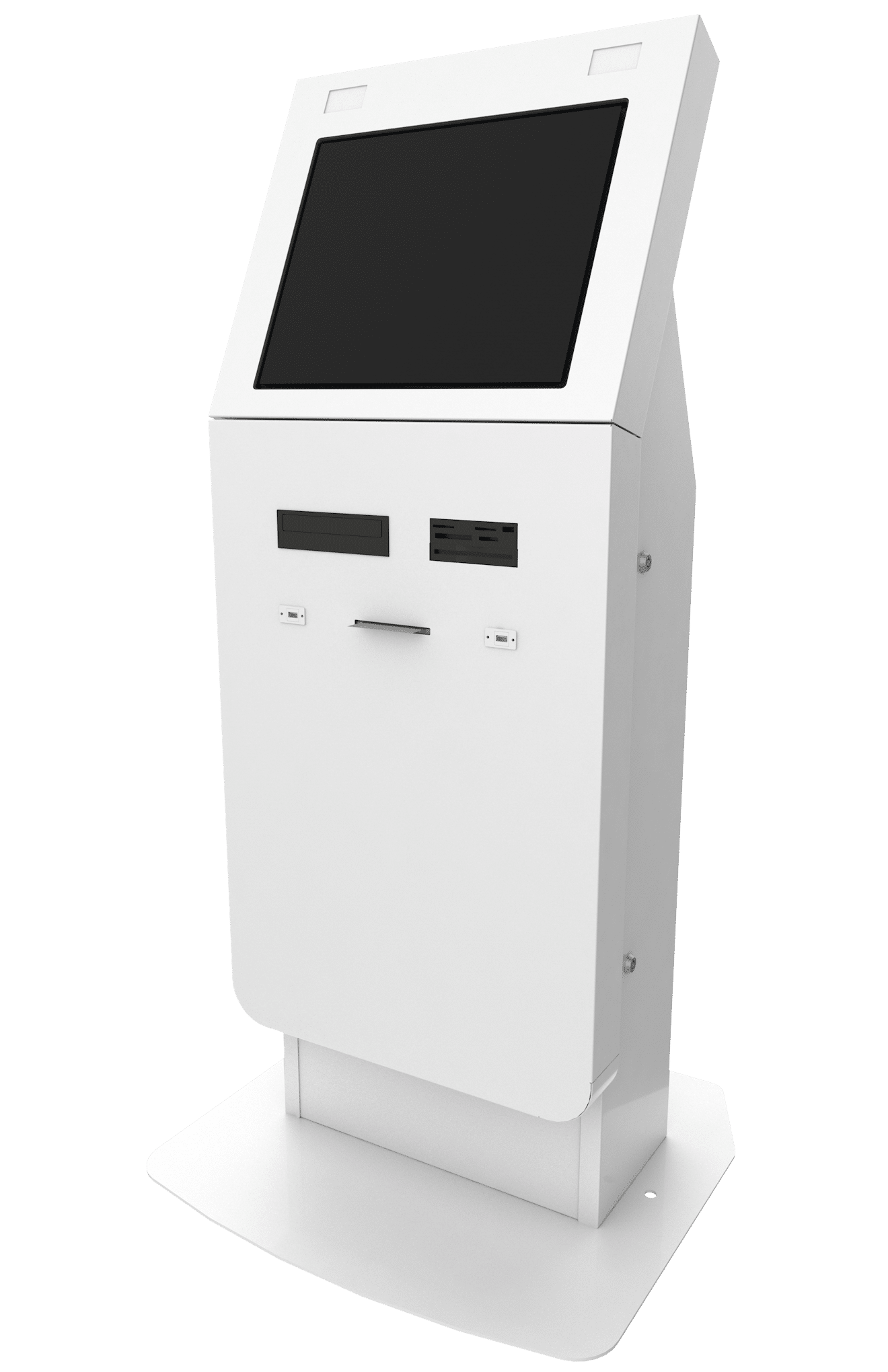 California
Boasting a multitude of component configurations, the California is ideal for processing payments, vendor/employee check-in, product look-up and scanning, and lead generation.
California
Capabilities of Human Resources Kiosks Include:
Reduce paper waste and administrative costs with printing on demand for documents and pay stubs.
Reduce administrative costs and accelerate hiring process with kiosks that help with the pre-screening and processing of applicant data.
Increase convenience with round the clock accessibility to HR Information.
Self-service functions for employees without access to a computer, or off-site employees.
Virtual assistants for scheduling, employee training and other functions.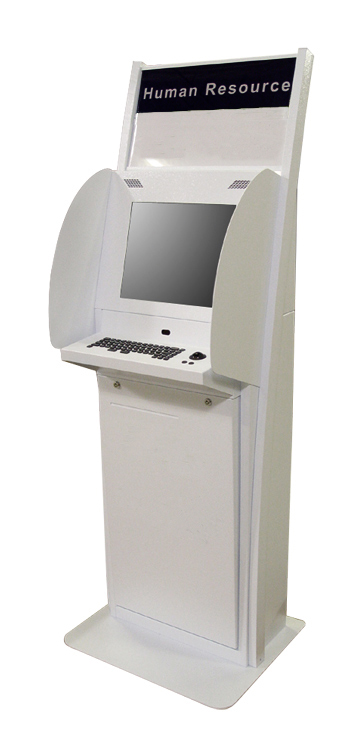 Hard Benefits
Transaction based interactions typically account for hard financial benefits for businesses using human resources kiosks. When an application such as electronic pay stub creation, has direct reduction of transaction costs, the owner can calculate the percentage of savings of using it versus not.
Soft Benefits
Soft benefits refer to the indirect benefits of utilizing self-service applications such as employee satisfaction as well as increased efficiency. Automating many of these HR and administrative tasks allows owners to redistribute their work load to more value-added functions such as employee relations or process improvement. This can reduce the overall need for HR staff, thereby reducing overhead costs.
Please fill out the form for an immediate consultation or a quote. Tell us about your application, project scope and requirements and we will contact you as quickly as we can. Or give us a call!
13845 Artesia Blvd.
Cerritos, California 90703
800 927 8063
562 924 2644
[email protected]
Manufactured in the USA