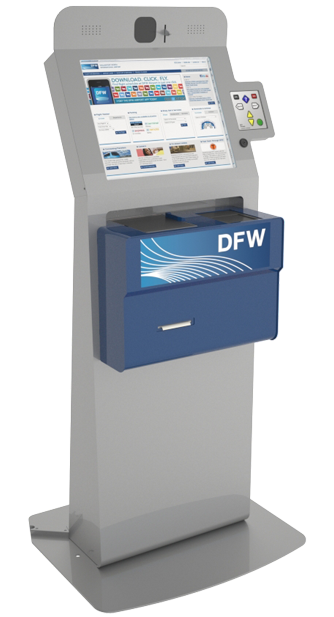 Biometric security has made its place into the news as being a hot area for growth with a market expected to reach $13.8 B in 2015 [1]. When we think of biometric security we think of Hollywood and movies with spies and secret operatives, but biometrics has made its way into the features lists of many consumer devices, and kiosks are no different.
Applications for user authentication are also driving market awareness. Consumers can download biometric authentication applications for their personal devices and in a matter of minutes secure their device. Juniper Research estimates that there will be 6 million downloads of such applications in 2015 alone.
The growth is also coming from the hardware side as well, with the number of devices coming equipped with biometric capabilities being expected to grow from 2.5 billion in 2015 to 4.8 billion by 2020. Some experts predict that biometrics will be standard on many personal devices versus current pin code applications.
Biometrics for Kiosks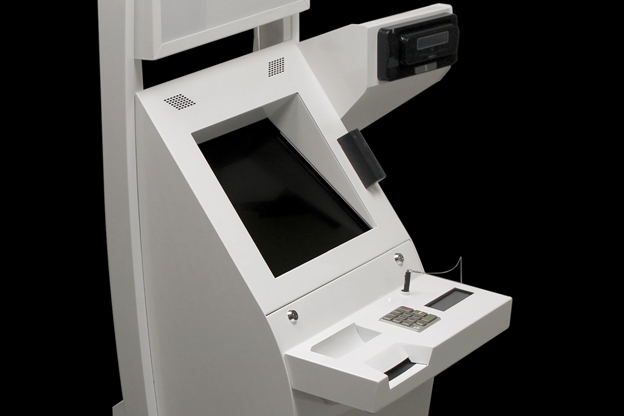 This type of security is a great addition for self service applications where a user will be returning to the kiosk over time, such as such as healthcare kiosks. Biometric kiosks offer a few advantages over knowledge-based (i.e. passwords) and credential-based (i.e. ID cards) authentication mechanisms:
1) Accurate Identification: fingerprints are widely believed to be unique to individuals and do not naturally change over time, whereas knowledge and credential based mechanisms can be copied.
2) Ever forget your RSA Token or cannot find your debit card? Well, unless you misplace your fingers, your method of authentication is always at arm's reach – in fact, it's attached.
Biometric security is also scalable and levels of security can be tailored to various user groups making Biometric Kiosks a viable solution for everything from Governments to Health care, and to retail.
Contact Olea Kiosks today to find out how Olea's biometric security technology can be implemented to provide a cutting edge self-service kiosk solution for your business.
References
[1] http://www.csoonline.com/article/2891475/identity-access/biometric-security-is-on-the-rise.html