Hotel Kiosks Help Make a Good Vacation Great
October 27, 2016
While people love to get away from the daily pressures of jobs, school and everyday life, travel itself can be stressful even after you account for transportation, lodging and planning on how to enjoy all the great attractions of an exotic destination.
To alleviate stress on travelers and help them make the most out of limited free time, hotels across the globe are turning to digital self-service hotel kiosks to provide convenient and efficient customer service, helping brands everywhere promote unforgettable guest experiences that keep customers returning time and again.
Customers Appreciate Knowledgeable, Efficient Service
U.S. residents logged 1.7 billion trips for leisure in 2015, and one study reported that 74 percent of travelers surveyed identified "figuring out details in an unfamiliar place" as the most stressful part of vacationing. Automated customer service stations, such as hotel kiosks, can simplify processes for customers while freeing up hotel staff to refocus their efforts to where they're needed most.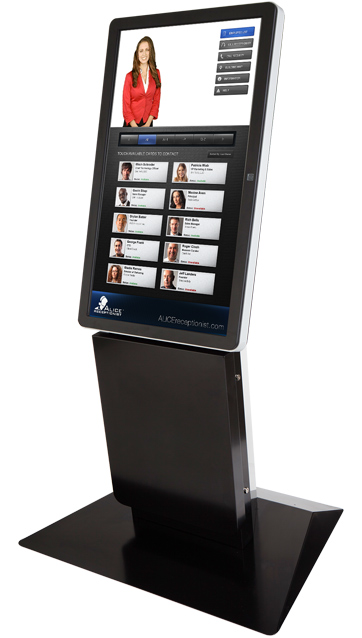 In addition, as hotels intend to give guests a positive first impression upon arrival, virtual concierge kiosks decrease waiting times and allow guests to immediately check in and retrieve room keys. One study showed that roughly half of customers were more likely to turn around without using a service if lines are too long, and that customers who were satisfied with self-service transactions were 33 percent more likely to return for other products or services.
Moreover, accessing a kiosk's vivid, interactive touch screen interface allows leisure travelers to explore a hotel's amenities, and through digital signage, can help ensure new or underused hotel luxuries don't go unnoticed. For sprawling hotels or resorts, hotel kiosks can be configured with pinpoint wayfinder programs to help guests easily navigate the facility or explore nearby businesses. To further serve guests, self-service stations can provide information and directions to local venues and help them search for, purchase or print tickets.
While hotel kiosks are great for providing easy and efficient customer service, they are also loved by hotel operators for their impact on the bottom line. By serving customers promptly and accurately, hotels and resorts can reduce customer service instances by nearly 50 percent, which allows hotels to operate with a more streamlined staff while still providing first-rate service.
Kiosks Offer Upselling and Ad Revenue Opportunities
Leisure travel grew 3.6 percent and accounted for 79.2 percent of all domestic U.S. travel in 2015. According to one study, 63 percent of travelers are price-sensitive when making hotel decisions. Hotel kiosks can increase revenue by upselling travel packages that organize details like transportation and admission for activities such as day-trip destinations and adventures.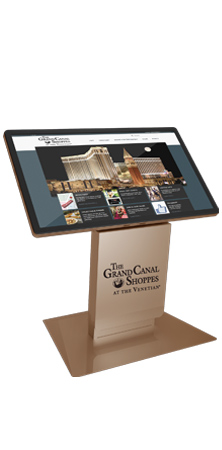 Innovative self-service companies also build for the 56 percent of leisure travelers who rely mostly on smartphones and tablets when planning itineraries, and hotel kiosks can be customized to integrate with mobile applications that give customers information about guided tours, nearby coffee shops, wine bars or family-friendly restaurants.
Hotels can also generate advertising revenue from local businesses through digital signage. Digital ads encourage on-the-spot purchase decisions by customers, and studies show that approximately 20 percent of customers purchase items advertised through digital signage. Because digital kiosks can come fully equipped with print technology, local businesses can be upsold on offering print coupons for their services or products, which helps encourage walk-ins to their businesses.
In addition, if popular attractions are closed unexpectedly, hotel kiosks can help offer alternatives through digital signage or mobile alerts. This can push revenue-generating usage of onsite hotel amenities, such as spa packages, massages or manicures.
The hotel, in turn, can receive higher performance on revenue per available room, a key metric that hotels use to gauge their success.
Contact Olea Today
The automated customer service that hotel kiosks offer provides flexible options to leisure travelers while streamlining hotel costs and raising revenue through digital signage. Contact Olea Kiosks today to find out how our award-winning hotel kiosks can help you generate revenue in one of the world's fastest growing industries.