The use of iPad kiosk stands are providing cost savings benefits in numerous industries today. Small businesses, in particular, are benefiting greatly from the unique advantages created by these systems. When integrated with the right hardware, iPad table and floor mounts can serve as a cost effective point of sales (POS) system. In particular, restaurants, retail establishments and grocery stores are seeing the benefits of integrating these iPad stands into their business operations.
iPad stands that incorporate POS systems offer extreme flexibility in their solutions since they are easily customized with downloadable apps. A variety of businesses have integrated these apps into the iPad floor stands to address needs such as inventory management, employee timecard tracking, payment processing, employee scheduling, restaurant menus and real-time reporting. Using iPad stands also adds an extra level of protection for the base iPad device through the use of modern security features and durable materials such as powder coated sheet metal and aluminum.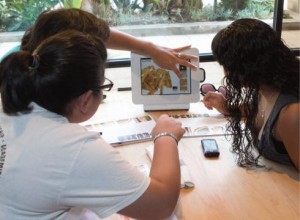 The following are a few of the advantages of using an iPad POS system when compared to a conventional POS system:
Capabilities for convenient credit or debit card swiping
Can be used as mobile ordering stations
Pen-less signature pads
Wireless printing
Space spacing
Limited upkeep and low maintenance
Doesn't require traditional set-up and maintenance fees
Secure iPad stands are helping small businesses increase their revenue while reducing their overhead expenses by providing a cost effective way to automate many internal and external transactions.  In a small business environment, having an iPad stand that can do the work of even one employee makes a significant impact. In addition, this technology can help new and small businesses level the playing field by breaking free from traditional fee structures associated with POS systems.
Olea's customized kiosk solutions have helped many businesses find ways to operate more efficiently.  For instance, the Stacked restaurant chain has been able to lower their overhead costs and increase revenue through integrating our iPad POS system throughout their restaurant locations.