Malware attacks can cripple a company's infrastructure.  Protecting your organization from hidden malicious code is an ongoing challenge for all.  As recent headlines have shown (Duqu, Stuxnet, Flame, etc.), targeted malware attacks are on the rise. Many of these attacks are now coming into secure facilities via external media and devices requiring IT and security professionals to find new tools and solutions to address these threats.
Whether it is delivered via unsuspecting employee, vendor and service personnel, portable media devices such as USB drives, CD/DVD, PDAs or other media, the threat is real and unsuspecting.  How do you stop it from infecting your facility?
Control the flow of data into your facility
Any person entering your facility should automatically scan portable devices to ensure virus' are not present.  As a mandatory safety measure a malware scrubbing kiosk should be placed at all entrances.
Olea Kiosks has teamed up with our partner software OPSWAT and would like to introduce the Metropolis MD Cyber Security Kiosk system.  This turnkey solution provides the ultimate in first defense protection from risks associated with infected media present on peripheral devices.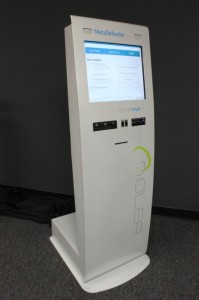 Metropolis MD Kiosk – 16 gauge steel secure enclosure includes:
19" LCD Touchscreen
15-in-1 Media Reader
2 USB Ports
CD/DVD RW Drive
3.5" Floppy Drive
Dell CPU
Receipt Printers
UPS Battery Devic
ADA Compliant
The Corporate Benefit
Over 70% of electric utilities currently use OPSWAT products to help detect malicious code in these devices.  Any organization will benefit from this.  Financial institutions that exchange proprietary data, energy and utility facilities that provide essential power to their community or the world, corporate campuses and government buildings of all kinds.  Cyber security is a necessity for all.
Problem Averted
MetaDefender for Media (MD4M – powered by OPSWAT's Metascan multi-scanning technology) can scan media using up to 16 or more fully-licensed antivirus engines simultaneously, thereby improving the likelihood of detecting threats as an infection missed by one engine may be detected by one or more of the others. With an array of additional features designed to help control the flow of data coming into (or out of) your organization, MD4M is a must for any secure environment concerned with targeted malware attacks that have the capacity to cripple systems, leak critical data… or worse.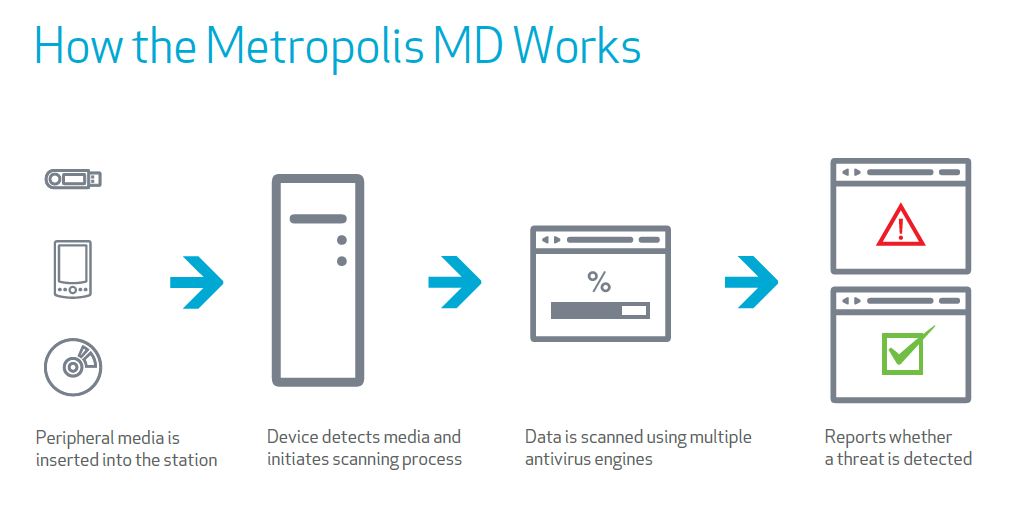 Next Steps
This turnkey system is easily installed and functional 24/7. Contact Olea Kiosks today for detailed information on the Malware Scrubbing Kiosk solution.