Is cash dead, or is it still a viable way for your customers to pay for bills, goods, and services? If you are like most business owners, you are trying to identify the best methods to collect payments amidst a rapidly changing consumer environment.
In response to the COVID-19 pandemic, the U.S. Centers for Disease Control and Prevention (CDC) encouraged businesses to use touchless payment methods like kiosks and apps instead of cash. The primary reason was to reduce virus transmission with human to human interaction.
Square reported that the number of cashless businesses in the United States increased significantly during the COVID-19 pandemic, going from 8% in March 2020 to 31% in April 2020. Many consumers were frustrated to discover that certain businesses were no longer welcoming their paper bills and coins. As a result, supporters of cash transaction legislation pushed back against the CDC recommendation and the cashless business trend. The issue took front and center during 2020, but there were concerns about cash acceptance declining before the pandemic.
Since 2017, non-cash retail transactions have been in a growth trend. What's been behind the shift in the payment methods? Consumers have been shopping online more and paying with kiosks and mobile apps. The trend may speak volumes about the majority of payment behaviors in the United States. Still, there are millions of consumers who do not have the means to pay with cashless methods. Many consumers and financial experts believe taking away a cash payment option is a slippery slope that seems to hurt lower-income families the most.
The Problem with Not Accepting Cash Payments
According to a recent survey from the Federal Deposit Insurance Corporation, 7.1 million households in the U.S. do not have bank accounts. The Federal Reserve found that one-fourth of American adults were underbanked or unbanked in 2019. Not having a bank account makes cashless payments difficult, if not impossible.
Requiring non-cash payments can also lead to ethical concerns. When it comes to people who do not have a bank account, the rates are highest among lower-income families, which include predominantly Hispanic, Black, and Native American households. Because of this, many states have laws indicating that businesses must accept cash from customers.
Lawmakers supporting cash payments hope to prevent businesses from discriminating against underbanked populations, even if the discrimination is unintentional. Giving consumers both cashless and cash options to pay will ensure companies are not creating additional bias in the system.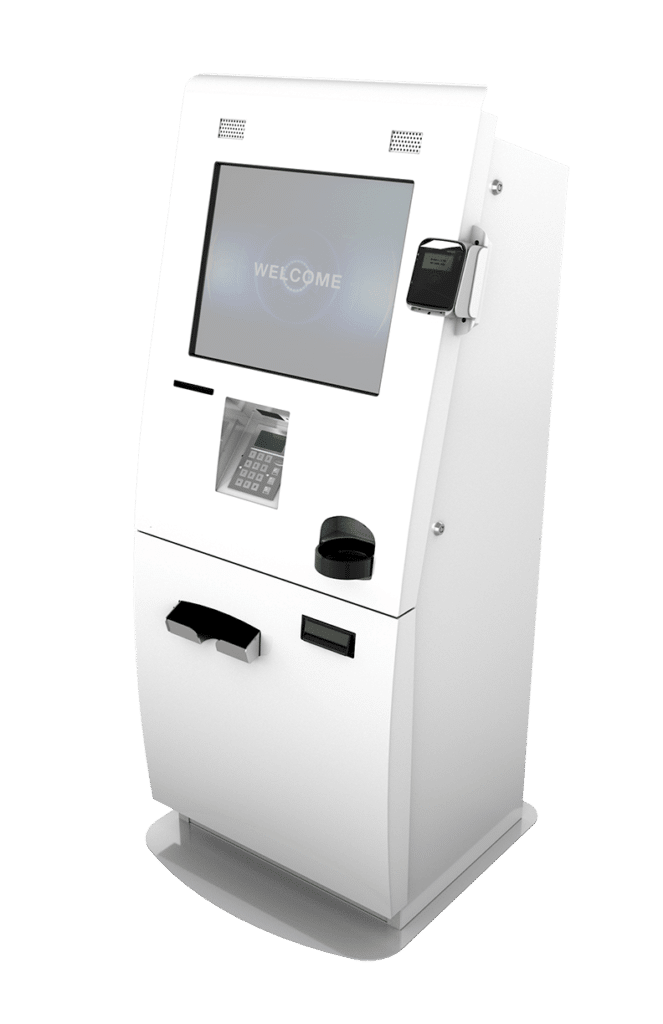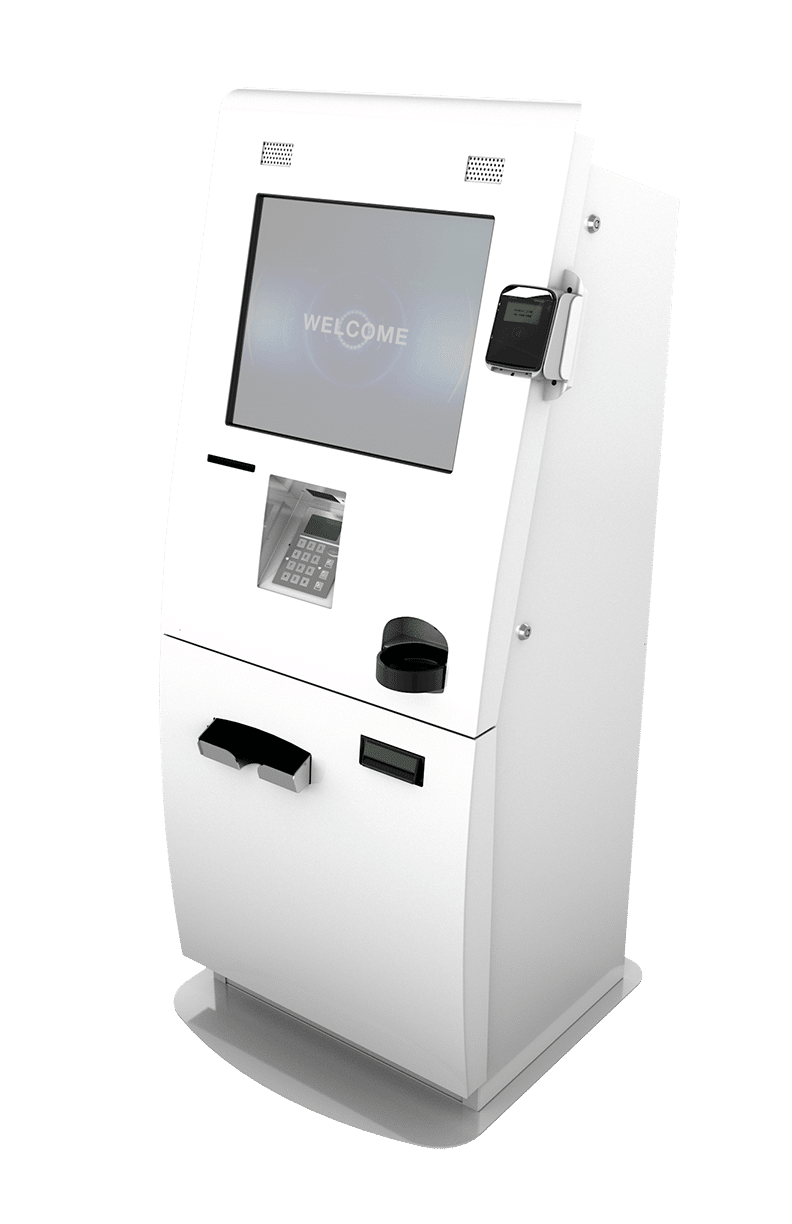 Why Offer a Cash Payment Method?
Discrimination of the underbanked is one reason to offer a cash payment method, but that's not the only one. Supporters emphasize the importance of reaffirming the use of coins and paper money for several reasons including the following:
Some consumers use cash to help them budget or teach children about healthy spending habits.
Others have concerns about consumer privacy and the risks associated with unauthorized payments and identity theft.
Some consumers believe becoming a cashless society puts too much power in the hands of the government and financial institutions.
Businesses that offer both cashless and cash payment options can be sure they are serving all consumers. As a result, they won't discriminate against, alienate, or turn away customers who can only pay with cash or prefer to pay with cash.
Accepting Cash Payments through Kiosks
One convenient way businesses can accept cash payments while minimizing person-to-person contact is through self-service kiosks. Being able to accept cash payments without using employees to handle the transactions also saves companies time and money.
With a self-service kiosk on-site, a business will not need to have a dedicated employee to perform transactions and these employees can be reallocated to higher valued tasks. This is a payment solution that makes sense during the COVID-19 pandemic and beyond because it can also allow for payments to be made 24 hours a day, 7 days a week.
There are a number of businesses that look to self-service payment solutions that accept cash payments. Businesses that buy or rent kiosks to assist customers with cash payments include the following:
Bitcoin ATMs
Today, convenience stores are home to thousands of bitcoin ATMs and more are on the way. Users can deposit traditional cash into a bitcoin ATM to buy cryptocurrency or to send money abroad, which is common among immigrant residents who frequently don't use traditional financial institutions.
Kiosks for Auto Dealerships
Cashiering kiosks at Buy Here Pay Here and franchise auto dealerships are very common. These turn-key solutions accept cash, make change, and also accept credit cards, debit cards and checks for greatest convenience.


Kiosks for Insurance
Self-service kiosks will allow insurance offices to deliver additional convenience and flexible payments options with solutions that accept co-payments and deductibles in cash, credit, debit, or via check.
Utilities
Utility payment kiosks can offer 24 hour service and reduce manual counting and handling of cash payments. With ID readers, these kiosks can scan a driver's license and capture all the relevant data as it processes payments in cash or via other payment methods.
State and Local Government
Consumers enjoy the convenience of self-service when it comes to paying taxes, permit fees, parking tickets, and other fees. Access to these offices is frequently 24 hours and this delivers the greatest convenience with cash-accepting kiosks.
Quick-Serve Restaurants (QSR)
Self-serve order kiosks are very popular in the QSR space, but most will only let you pay by card. For those who need or want to pay with cash, it can slow down and hinder the experience because they may need to wait in a long line for full-service.
Offer Payment Options That Serve All Customers
Perhaps now more than ever, it is crucial to focus on inclusivity and accessibility for all customers—no matter their income status or whether or not they have a bank account.
Self-service kiosks make it possible for businesses to accept multiple forms of payment, including cash and cashless options. Our state-of-the-art kiosks feature modern hardware solutions and technology that engage customers and streamline payment processes.
Olea clients report that our kiosk solutions enable them to save time, increase efficiency, and allow staff to focus on higher-valued tasks. You'll be able to accept payments from all customers 24 hours a day, seven days a week. Your business gets paid. And customers appreciate the convenience, flexibility, and ease of use that help them stay in control of their money. If you are ready to learn more about how Olea can help you change the dynamic of collecting payments with our kiosk solutions, contact us today for a consultation.