Olea Kiosks® has announced its new HYPERMODULAR™ kiosk technology. This revolution in design allows for complex kiosk configurations to be piloted and in-service much faster than a custom-designed product.
Olea's HYPERMODULAR™ technology directly addresses the growing challenge of configuring kiosks with complex access control peripherals so governments, businesses, and organizations can tackle their most pressing needs for automation and expedite time to market.
Self-service access control solutions revolutionize the user experience while maximizing return on investment. By expediting access, minimizing overhead costs, and reducing personnel requirements, these kiosks offer a seamless and efficient solution.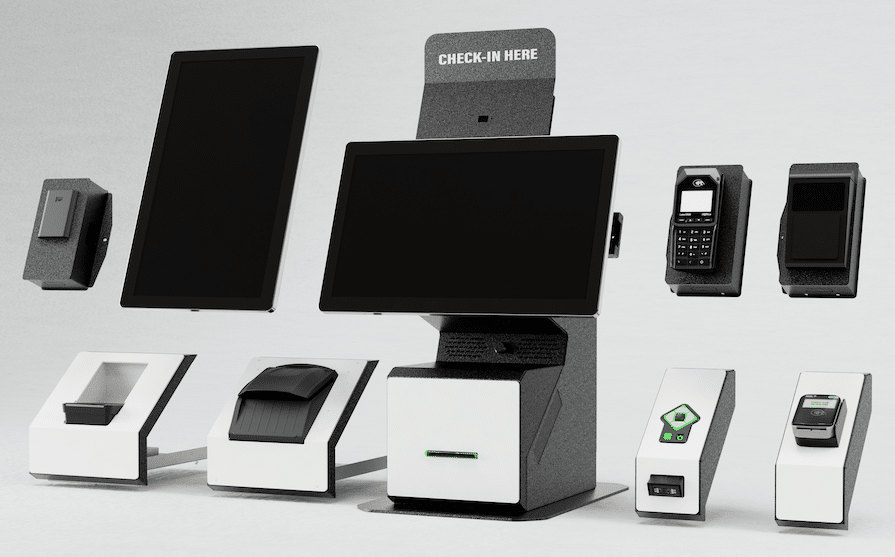 While the product is targeted at access control, other complex kiosk use cases will benefit from this platform. It's designed to accommodate a host of self-service peripherals including barcode scanners, RFID readers, iris scanners, fingerprint readers, and many more.
"We want to help our customers reduce the time and money spent on kiosk design and engineering services, so we developed the HYPERMODULAR™ to address that challenge," explained Frank Olea, CEO.
"This innovative platform is designed to address common complex requirements with a faster time-to-market and the ability to iterate quickly. In the past, kiosk projects required large upfront CAPEX, complex development and productization and could take 6 months to get to a prototype," added Olea.  With HYPERMODULAR™, Olea has developed a hardware partnership ecosystem where several common components are pre-tested. This is what facilitates faster deployment, improved support, and enhanced innovation.
For more information: https://www.olea.com/product/hypermodular/
Patent pending. Filed with USPTO.
You can find the original press release here.