One of the continuing negative repercussions of the Covid-19 pandemic is the disruption of supply chains, particularly those connected to China and other off-shore locations. Every aspect of the supply chain is impacted, from the procurement of raw materials to manufacturing to the end consumer. The pandemic exposed vulnerabilities and resiliency gaps for many organizations.
Some of these challenges continue to hamper off-shore kiosk manufacturing where lead times are quoted at 16 weeks, and, in some cases, upwards of 40 weeks! Challenges include logistics capacity concerns, inflation, shipment delays, increasing freight charges, decreased inventory levels and labor shortages. And while we've experienced similar issues on-shore, we have learned to live and work with these difficulties and are in a position to support growth.
Also Read: Olea's Approach to Managing and Maintaining a Solid Supply Chain
Advantages
It's important for organizations to look at the whole picture to determine if the advantages truly deliver the best solution.
1. Lower Production Costs
Buying from a manufacturing facility in China typically means lower production costs because they operate with volume output. This is the primary reason why US firms put up with the disadvantages of manufacturing on the other side of the world.
2. Large Production Runs
Manufacturing overseas typically only makes sense if you're working with very large production runs. If you're not looking at high volumes, it may not be more cost-effective to manufacture in China.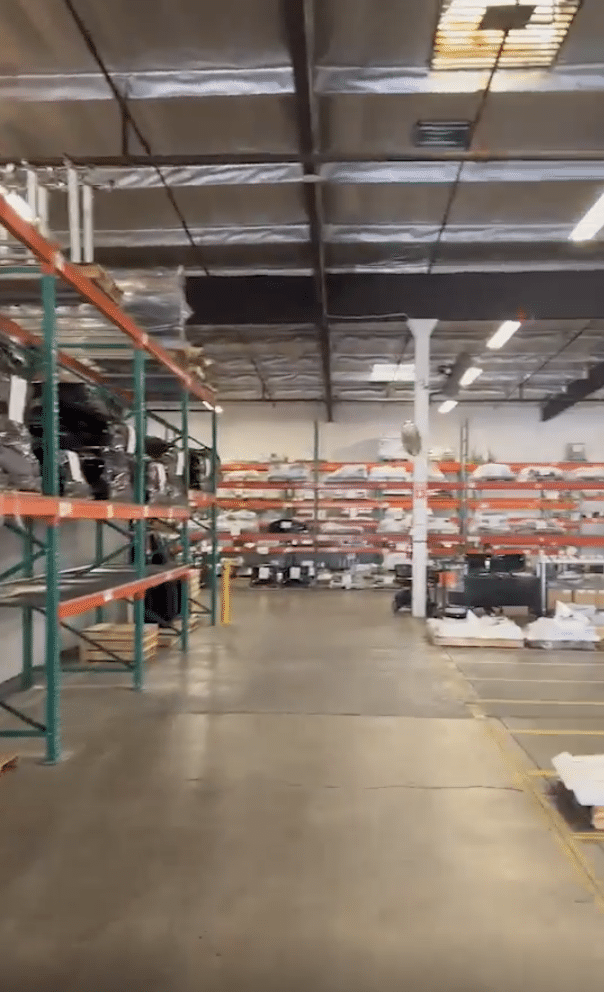 Disadvantages
There are a host of disadvantages with off-shoring that make it somewhat challenging because doing so requires finding a factory in a foreign land and dealing with a language barrier. You certainly can hire consultants and translators to assist with these situations, but the costs and the extra time and effort should be included in your overall costs.
There are additional challenges that we're breaking down here because these are the items that really frustrate businesses and cause the organization to reconsider.
1. Shipping
Shipping can be very painful. Shipping from China means your products are packed up and put on a cargo ship and then sail around the world. This is what leads to long lead times and significant shipping costs. And then how you deal with your product once it arrives state-side is also an important consideration. With respect to kiosks, most must take possession of the product and then ship it again to the end point for installation.
Inventory management becomes very challenging when you're working with international lead times. If you cannot meet commitments with your end users, this is where added time in transit means you must be thinking a few steps ahead when off-shoring.
Manufacturing in the US may give you the option to test and ship direct to your point of installation. The costs and effort spent on product staging should be included in your calculations along with the cost of any cash tied up during the lead time interval.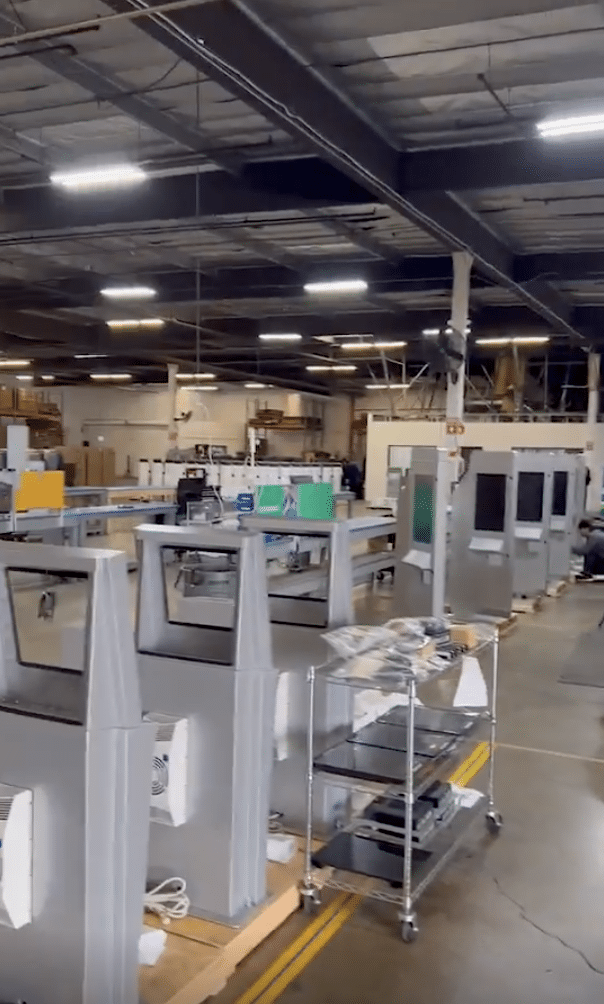 2. High Minimum Order Quantities
Because offshoring typically involves employees that work for less (and lower profit margins), the factories often require very high minimum orders. If you're looking for smaller batch manufacturing, or the ability to alter configurations and update designs, you'll most likely have trouble getting your needs met with offshore manufacturing.
3. Quality of Work
It really depends on what you're manufacturing and the product complexity. With respect to self-service kiosks, the key is quality integration of the peripherals to ensure a highly reliable product. If you find yourself managing high product failure rates, you'll need to consider the soft costs incurred as well as the hit to your credibility with your customers.
4. Made in USA vs. Made Off-Shore
Some retraction of offshoring is due to geopolitical issues, and some has evolved simply due to economic reasons. With the recent challenges presented by the global pandemic, some companies have decided to expand their domestic supply chain and are committed to building products closer to the customer.
As companies also look to reduce their carbon footprint, they question the value of importing and shipping finished product all the way from China when the reality is that many organizations value domestically manufactured products and are often willing to pay a slight premium for them.
5.Ability to Respond to Market Changes
When you work with suppliers that have longer lead times and higher minimum quantities, it becomes more difficult to respond to market changes. One of the things we all noticed during the pandemic is that companies that are agile and can course correct quickly are more likely to be successful in the longer term.
Making the Best Decision for Your Business
Like everything else, there are advantages and disadvantages to off-shore manufacturing with self-service kiosks. The key to success is to consider your options carefully and take precautions. At Olea, we have helped many organizations looking to simplify their self-service kiosk design and manufacturing with reshoring. If you are considering a change, contact us today to discuss the options available.