Working alongside many customers and some that deploy kiosks at scale, we have the opportunity to observe and identify trends that we see happening in the marketplace as it relates to self-service kiosks.
Today, the most prevalent reasons for deploying self-service kiosks include speeding up service and the desire to reallocate human resources to higher-value tasks. In addition, we're also seeing opportunities where organizations are looking to make the kiosks more complex to handle higher-level tasks to increase the level of convenience for guests and productivity for staff.
Based on these observations, we've compiled a list of top trends we're currently seeing in the kiosk industry.
Biometric Identification: The integration of biometric identification technologies has become a vital part of self-service kiosks, particularly in border control and access management applications.
Biometric technology allows for the unique identification of individuals based on their physical characteristics, such as fingerprints, facial features, and iris patterns. This technology ensures a high level of accuracy and security, making it an ideal choice for self-service kiosks. This technology enhances security and streamlines identity verification processes.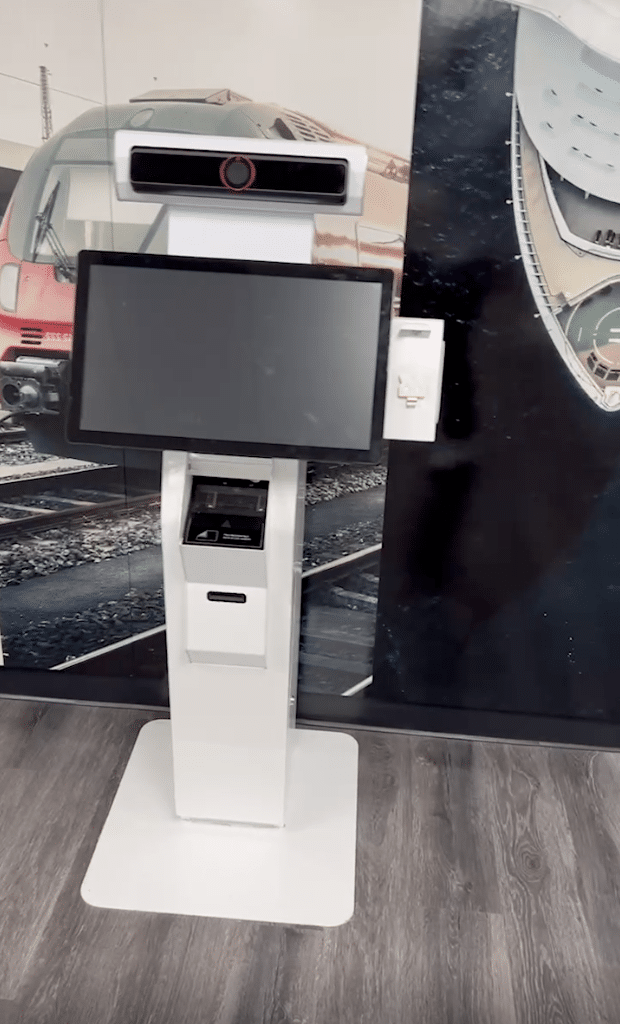 Contactless Interactions: While the pandemic seemed to accelerate the desire for contactless interactions because of concerns about health and hygiene, contactless interactions are becoming a priority in self-service kiosks.
Because consumers have enjoyed these contactless interactions, many now prefer being able to complete the transaction on a kiosk to avoid interaction with another human. They prefer it because it's faster and more convenient and they feel like they're in control, as opposed to having a staff member control the interaction.
Most of these contactless interactions are simply about the ability to order and pay, however, we are seeing requests for complex capabilities.
Mobile Application Integration: The integration of mobile applications with self-service kiosks is on the rise allowing users to pre-register their biometric data and identification documents for a more seamless and efficient user experience.
The use of mobile applications can enable a seamless and contactless experience for passengers, which in turn reduces wait times at immigration checkpoints. For example, the Mobile Passport Control app in the United States allows travelers to submit their passport information and customs declaration forms electronically, which can then be verified at self-service kiosks upon arrival.
Digital Wallet Compatibility: The integration of digital wallets, such as Apple Wallet and Google Pay, with self-service kiosks enables contactless payment options and the storage of digital identification cards and access credentials which allow a more convenient option.
Digital wallets can also be used for contactless ticketing and payment for public transportation and event management. By integrating digital wallets with self-service kiosks, users can purchase and store digital tickets for trains, buses, and other forms of public transportation, as well as events such as concerts and sporting events.
This integration streamlines the ticket purchasing and validation process, reducing waiting times and promoting a more efficient and contactless experience for users.
Artificial Intelligence and Machine Learning: AI and machine learning technologies are being incorporated into self-service kiosks to enhance user experience, optimize operational efficiency, and enable predictive maintenance.
By integrating AI and ML algorithms into self-service kiosks, they can learn from user interactions and data patterns to provide more personalized and efficient services. For example, when a customer uses a self-service kiosk at a fast-food restaurant, the kiosk can use machine learning algorithms to analyze the customer's previous orders and offer tailored meal options or promotions based on their preferences, leading to increased customer satisfaction and higher sales.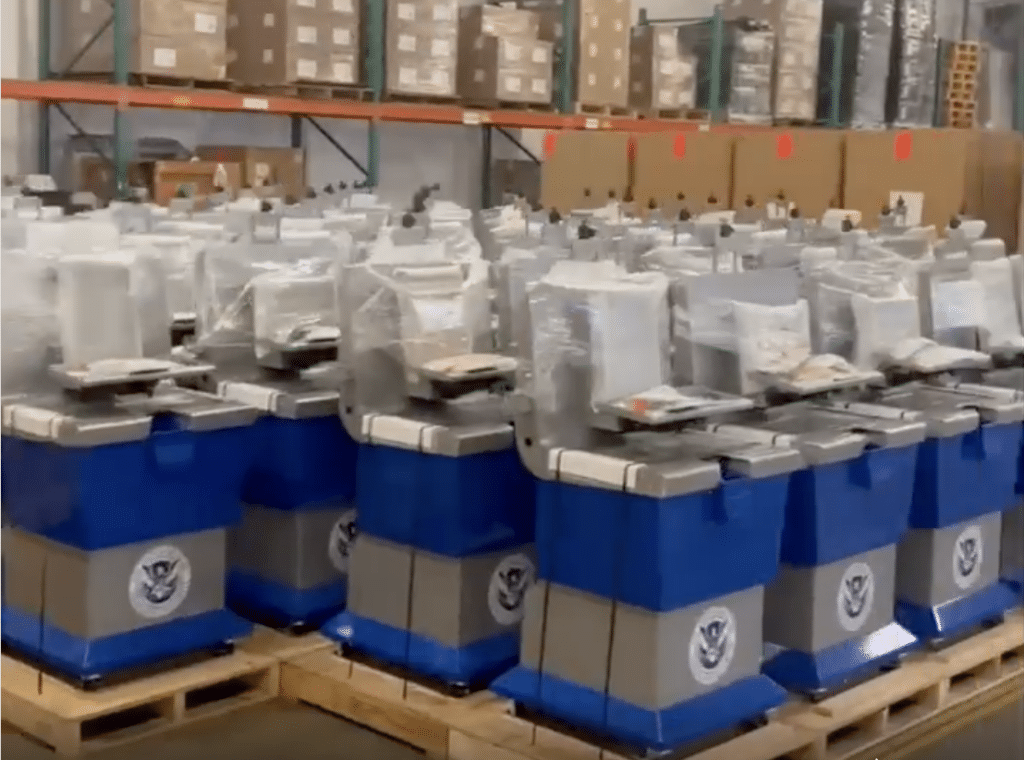 Self-service kiosks continue to gain popularity and are an integral part of many industries. The trends we have observed highlight the ability to adapt to ever-changing market demands.
The integration of these trends enhances the user experience but also optimizes operational efficiency for businesses. In addition, they highlight the potential for self-service kiosks to revolutionize customer service, improve security, and streamline transactions, ultimately contributing to increased customer satisfaction, loyalty, and revenue growth.
The rapid evolution of self-service kiosks is a testament to the growing need for efficient, convenient, and user-friendly solutions that cater to modern consumers' expectations.
As technology continues to advance and the self-service kiosk industry adapts to the changing landscape, we can expect even more innovation and further applications for these versatile devices. By keeping an eye on emerging trends and capitalizing on the opportunities they present, businesses can leverage the power of self-service kiosks to enhance their operations and deliver exceptional experiences to their customers. The future of self-service kiosks looks promising, and we are excited to see how the technology will continue to evolve and reshape the way businesses and customers interact. If you'd like to discuss an innovative or emerging application you think is right for self-service, contact us to explore the possibilities.