Healthcare Kiosks
April 15, 2013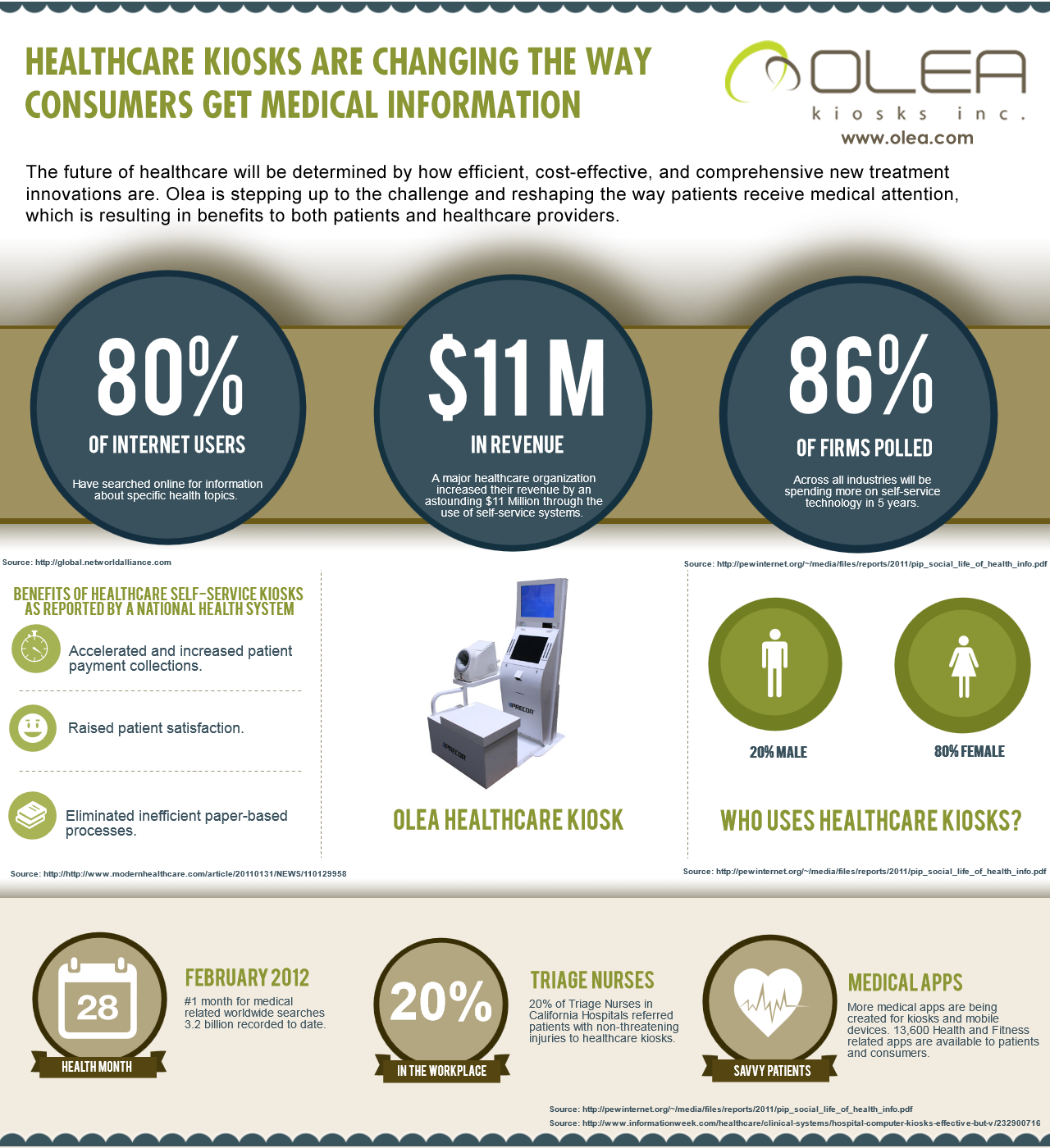 Healthcare Kiosks
80% of internet users have searched online for information about specific health topics.
$11 million in revenue: major healthcare organization increased their revenue by an astounding $11 Million through the use of self-service systems.
86% of firms polled across all industries will be spending more on self-service technology in 5 years.
Benefits of healthcare self-service kiosks as reported by a national health system:
Accelerated and increased patient payment collections.
Raised patient satisfaction.
Eliminated inefficient paper-based processes.
Who  uses  Healthcare  Kiosks?
Interesting Facts
February #1 month for medical related worldwide searches 3.2 billion recorded to date.
20% of Triage Nurses in California Hospitals referred patients with non-threatening injuries to healthcare kiosks.
More medical apps are being created for kiosks and mobile devices. 13,600 Health and Fitness related apps are available to patients and consumers.