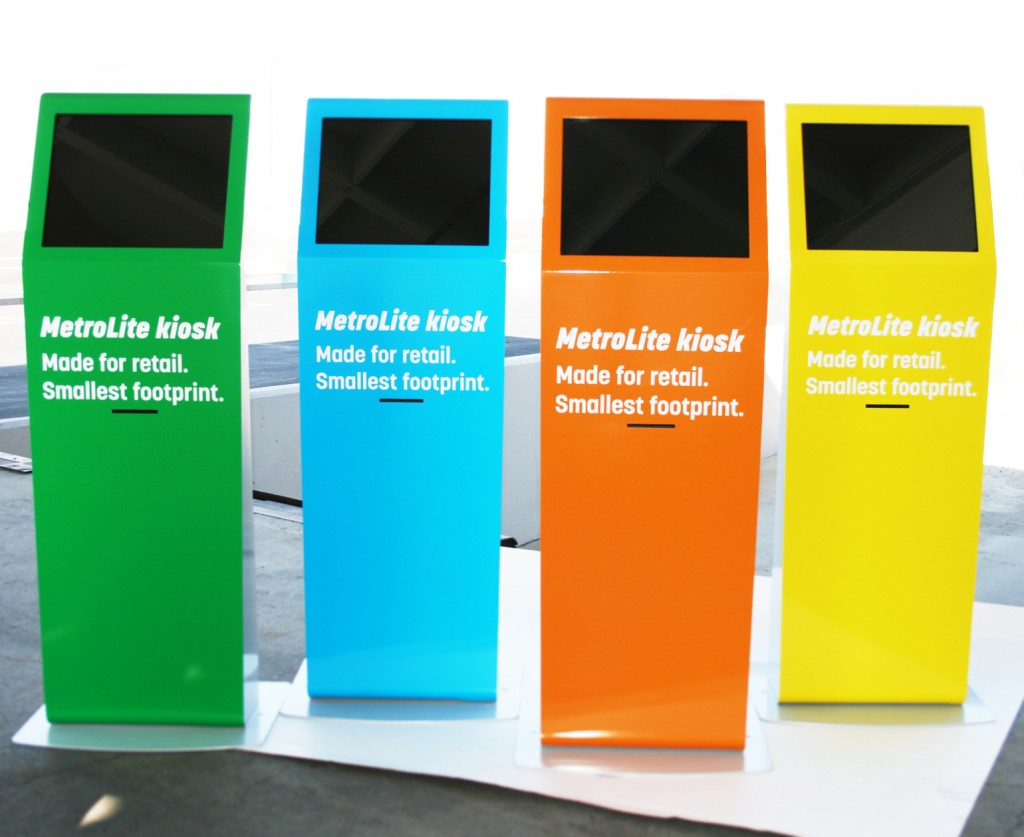 The MetroLite is the newest addition to Olea's 2012 standard lineup of modern kiosks. Inspired by their popular Metropolis kiosk, the MetroLite was designed to have the smallest footprint with the biggest visual and user friendly impact for Retail and various other application needs.
Olea Kiosks debuted the new units earlier this week at the annual Customer Engagement Technology World Expo in San Francisco. Visitors and Preregistered guests had great things to say about the MetroLite and loved the cheerful colors and modern kiosk stylings. They also got to check-in and print their badges from them at the show entrance.
Cutting-edge Design for Modern Kiosks
The MetroLite comes standard with a 19″ LCD touchscreen, and has the options for a receipt printer and/or keyboard and trackball. Three standard powder coat colors are available, as well as optional graphic wraps for company branding.
For more information and availability of the MetroLite and other modern kiosks and a free consultation, contact Olea Kiosks Inc.