Recent headlines have been inundated with news about I.T. security breaches: Target, Staples, and even well-known banks like JP Morgan Chase. [1]
Hackers have traditionally used online methods to distribute their viruses and malware, but now they have added physical transportation to their arsenal of tricks. Flash drives and SD cards give hackers a convenient, discreet way to transport and transfer malicious code. According to one source, in 2012, two U.S. Power plants were breached in this manner through the use of USB drives [2].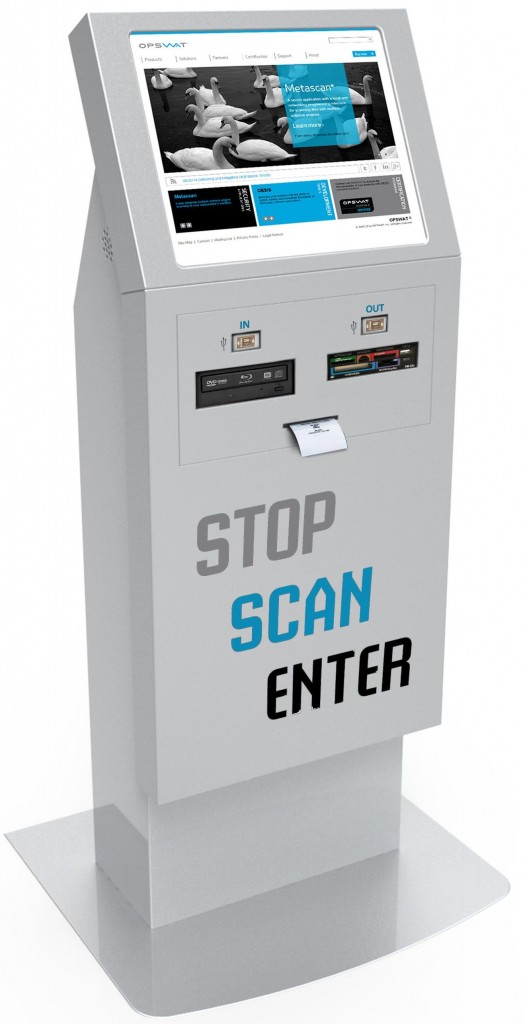 Considering this vulnerability, it is mission-critical to scan any portable media for viruses and malware prior to its introduction to a device that is connected to a network. This especially includes a kiosk such as a Healthcare Kiosk that will be integrating with a back-end enterprise datastore.
Olea Kiosks has partnered with OPSWAT to provide an integrated security solution that mitigates the risk of malicious cyber-attacks via a kiosk. This solution secures against both viruses and malware.
Olea's Cyber Security Kiosk is the latest model launched by Olea Kiosk that accepts portable media and can come equipped with OPSWAT's Metascan technology to detect and prevent attacks.
Contact Olea Kiosks today to find out how Olea's anti-malware security kiosks can enhance the security of your network.
References:
[1] http://www.usnews.com/opinion/blogs/world-report/2014/12/31/after-a-year-of-major-hacks-2015-resolutions-to-bolster-cybersecurity
[2] http://www.power-eng.com/articles/2013/january/two-us-power-plants-fall-victim-to-viruses.html