Happy days for Happy Meals are here again. In fact, not only is McDonald's rebounding nicely, the news is good for competitors as well. One report predicts QSR and fast casual brands combined will super-size by 5 percent compared to last year's numbers, ringing up a juicy $233 billion in sales in 2017. As CEOs exhale a sigh of relief and let their belts out a notch, many are turning to self-service restaurant kiosks to help sustain the growth, trying to satisfy the growing customer appetite for digital, customizable and efficient service.
For Customers, Self-Service is Convenient and Comfortable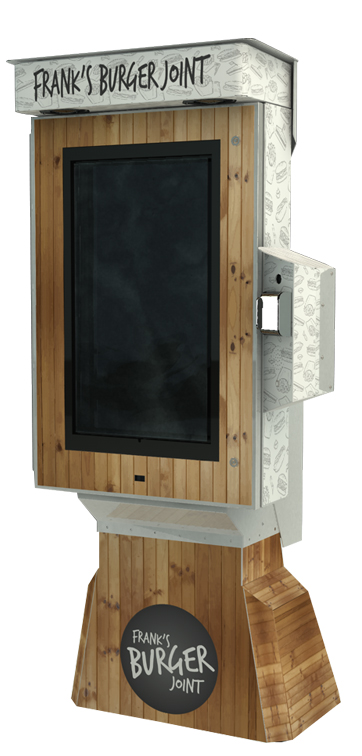 The millennial generation—the fastest growing market segment—has driven the charge of many of the top quick serve restaurants to turn to self-service. Research shows that more than 70 percent of these 18-34-year-olds prefer to order food electronically, as they find value in being able to easily split bills with their friends, pay with the latest NFC mobile or card technologies and customize orders.
Moreover, some of the most innovative brands are building loyalty among millennials by unveiling dynamic programs that allow customers to save favorite orders or customized entrées. Data say that more than 95 percent of millennials have at least one restaurant rewards membership, and restaurant kiosks make program signup and rewards on-the-spot convenient—just the way this impatient generation likes it.
The benefits of quick serve restaurant kiosks reach past millennials. According to one study, almost 60 percent of people 35-54 say they prefer self-service, while a whopping 35 percent of people 55 and older say they would use digital options to order food as well.
Owners Can Increase Foot Traffic and See Larger Transactions
Kiosks in QSRs and fast casuals also can increase ticket averages. This is because a kiosk can be programmed to always ask for up-sells and cross-sells. Humans, however, often elide the step, either through shyness, being in a hurry or forgetfulness. One national chain reported that the average bill was 20 percent higher when customers used self-service ordering.
When staff who are no longer taking orders are redeployed to food prep or cleaning, restaurant through-put increases and the overall customer experience improves. Over time, this leads to increases in foot traffic and year-over-year revenue.
Restaurant Kiosks Turn Profits Quickly
Because of these benefits, QSR kiosks take surprisingly little time to pay for themselves. One prominent national QSR chain recently tested self-service ordering with a 200-store deployment and found that the project paid for itself in a mere 24 weeks.
Contact Olea Kiosks Today
Olea has been manufacturing world-class products for QSRs, fast casuals and other industries across the globe for more than 40 years. The recent winner of three Most Innovative Kiosk Awards, our company excels at developing standard and custom solutions that come in on task, on time and on budget. Reach out to [email protected] or call us at 800-927-8063 for your free quote.