How It Works
The Temperature Screening Kiosk is equipped with an infrared temperature sensor/detector and the system provides an alert if an individual is running a fever. The system uses an algorithm for fast detection temperature accuracy.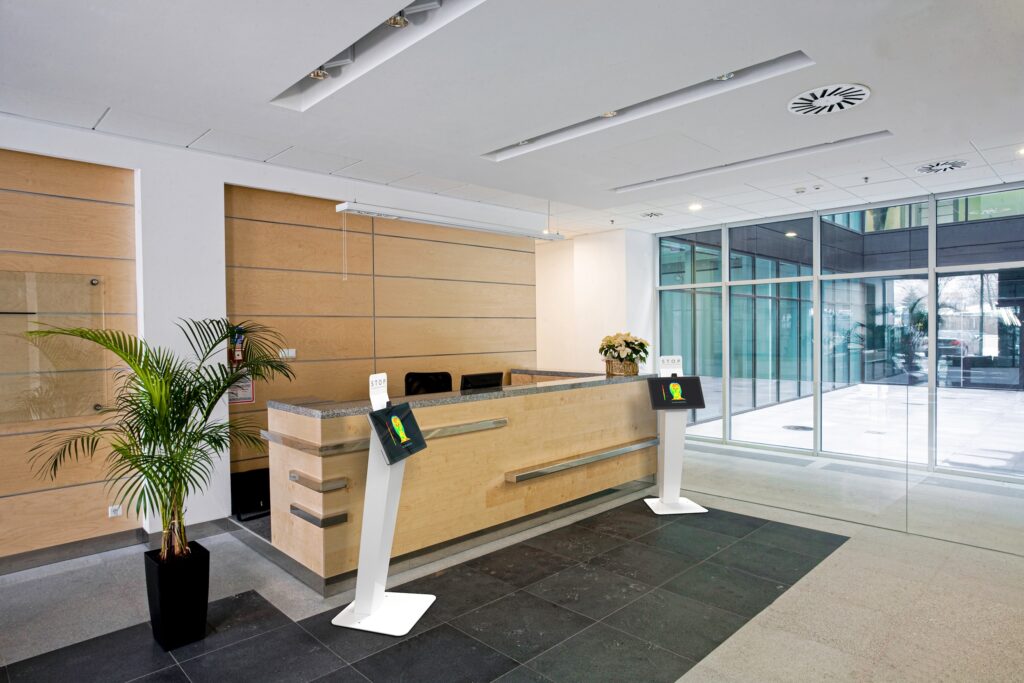 The Benefits
The Temperature Screening Kiosk provides a number of benefits to allow businesses to protect their most valued assets–their employees.
Reduce risk of access by infected persons*
Maintain a safe work/business environment
More hygienic than thermometers that require physical contact
Safer and more efficient than using a human resource to screen temperatures
Reduce stress and anxiety for employees and guests.
Prevention is the Key
There are many activities happening simultaneously to ensure a safe work environment.  The Temperature Screening Kiosk reduces the risk of infection to your employees and costly and time-consuming contamination clean-up efforts.  Give employees and visitors the confidence to know you're doing all you can do to protect them.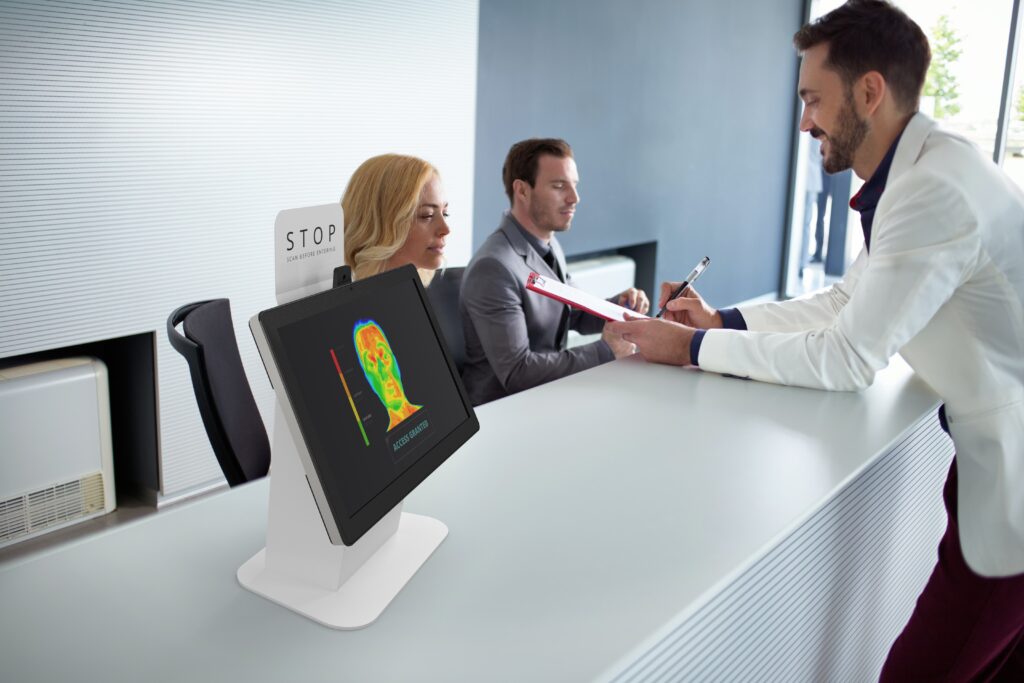 This device meets FDA guidelines for non-medical screening purposes.
*Medical testing is necessary to determine presence or absence of infectious disease.
Let's Discuss Your Kiosk Needs
In Healthcare, the requirements are vast and specific.
Request a consultation to discuss your kiosk needs.
Please fill out the form for an immediate consultation or a quote. Tell us about your application, project scope and requirements and we will contact you as quickly as we can. Or give us a call!
13845 Artesia Blvd.
Cerritos, California 90703
800 927 8063
562 924 2644
[email protected]
Manufactured in the USA