Why did your organization decide to move to self-service technology initially? Revisiting that question will help you avoid these pitfalls when deploying kiosks.
Deploying kiosks is an exciting endeavor. Entering the world of self-service technology streamlines operations and helps boost the customer experience—at least, that's what you told yourself before ordering the machines.
Unfortunately, too many organizations simply check the box on their to-do list after deployment and forget the good stuff. But instead of celebrating a successful integration, the machines go untouched.
What causes a failed launch? Keep reading to explore common mistakes organizations make when switching to kiosks.
The Ultimate Purpose of Kiosks
Self-service technology has become popular in many industries. It's in airports, hospitals, quick-service restaurants, and more. This revolutionary technology is a way to improve customer flow and create an unbeatable user experience. Here's what you probably hope to get from your newly deployed kiosks:
Shorter lines and wait times
Improved customer/client relationships
Increased POS sales and ROI
Reduced overhead and business costs
Streamlined employee efficiency
Better ability to scale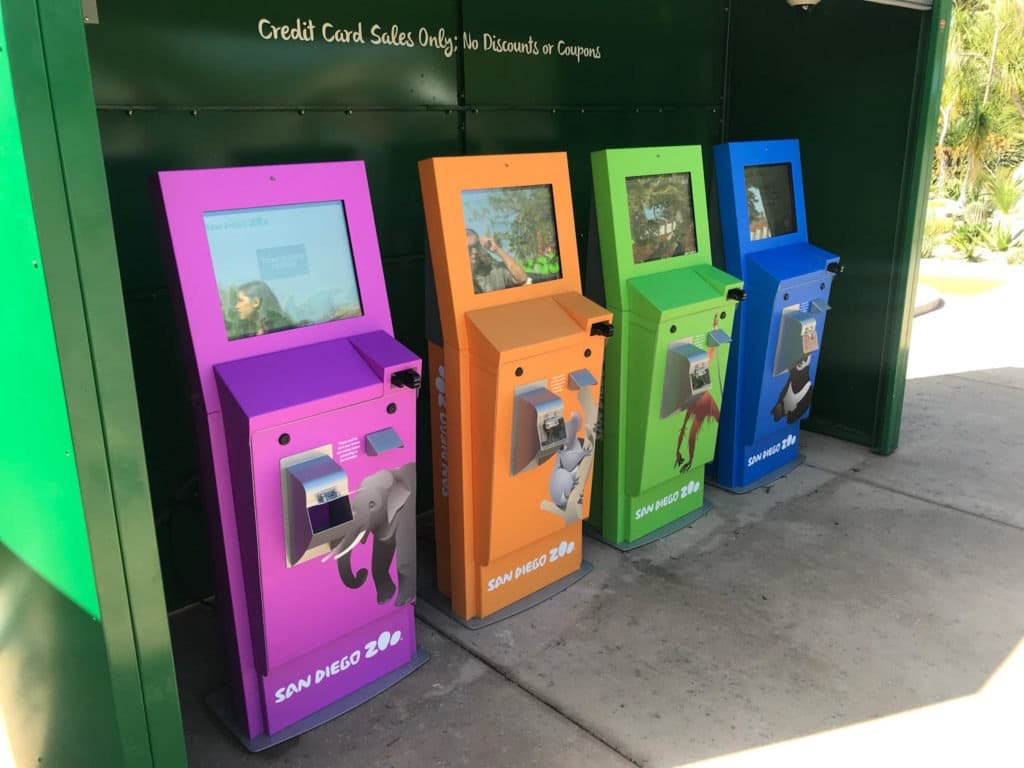 On paper, these reasons sound great. Why wouldn't a business want to explore the benefits of kiosks? But the thrill of getting the machines from concept to installation sometimes overshadows how to achieve these goals.
Every kiosk deployment should revisit its original objectives and measure the effectiveness of the kiosk program. There were very specific reasons you decided to deploy kiosks so it's time to confirm they're delivering against your initial objectives.
After your initial deployment, stop to measure to see if the kiosks are delivering what you projected. Here are five kiosk deployment mistakes we frequently see that prevent organizations from realizing the full benefit of the project.
Avoid these top 5 kiosk deployment mistakes
1. Assuming Your Customers Will Jump on the Kiosks Right Away
The goal of installing kiosks is to get customers to use them. Transferring most manual transactions to self-service will save your organization both time and money in the long run. However, some users may be reluctant to test out the new kiosks. Perhaps they are uncomfortable with technology, or maybe they are creatures of habit. Regardless, it's crucial to put processes in place to ensure widespread customer use.
Consider utilizing greeters to help acquaint patrons with the newly deployed technology. Ensuring the software is intuitive is also critical. Users are more likely to give up if they can't figure out the interface quickly. While some people may ask for assistance, others will just leave, costing your organization money.
Greeters are useful for encouraging and directing guests to the kiosks and they can also help them through their kiosk interaction. Greeters are extremely useful at bridging the gap between humans and technology.
2. Keeping Employees in Their Former Positions
Many believe that computers and AI technology will replace the need for human workers. So far, this hasn't turned into fact. Instead, the opposite is true. Organizations still need plenty of workers, but they don't necessarily need to continue doing the same tasks. Leaving staff in their pre-deployment positions will hurt your company's bottom line.
Reallocate these workers to new assignments. Those working the front desk, for example, could walk around and encourage kiosk use. Use these employees as guest services who can direct patrons where to go and answer any questions they might have. Face-to-face interactions increase user adherence, enhance the customer experience, and potentially increase self-service sales.
3. Forgetting About the Kiosks After Launch
When people get married, there is a lot of commotion preparing for the big day. But saying "I do" is only the start. The real test begins after leaving the alter. This analogy is very much like some kiosk deployments. It's not uncommon for an organization to put a lot of effort into the installation and launch, forgetting what happens afterward. Unfortunately, this mindset almost always leads to a failed deployment.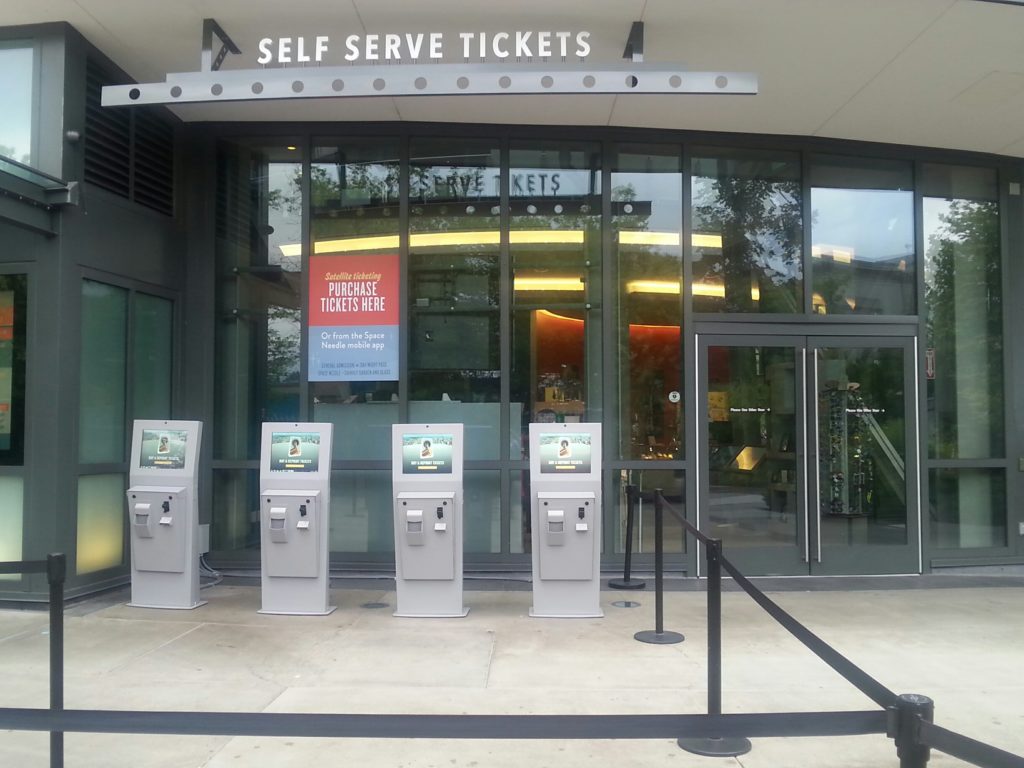 Although the initial process is very detail-oriented, the true test begins once you turn on the machines for your target audience. Prepare your team for any problems that may arise. For instance, you might discover the kiosk isn't in the most ideal location. Perhaps the platform has a few bugs that you need to resolve. Continue to have your team regularly interact with the kiosks to ensure you maintain a great guest experience.  In most cases, your kiosks are a key piece of the experience so it's not something you 'set and forget'.
4. Running Outdated or Difficult Software
How can you recognize software issues? Take a look at kiosk adoption. Do your patrons generally accept and use them, or do they head to the reception desk? Customers seek out kiosks with easy-to-navigate, user-friendly software systems. If anything about the transaction doesn't make sense or leaves your patrons feeling stumped, they'll probably avoid them in the future. Kiosks with updated, intuitive software have a higher acceptance rate than other self-service machines.
Kiosks are often used as the first line of service. If the user interface or the workflow within the software is clunky, user adoption will suffer. Again, the key here is to have your team regularly use the kiosks to test its usability and the experience so that you stay ahead of your guests.
5. Not Catering to Your Audience
What do your customers want out of a self-service kiosk? Successful kiosk integrations always consider the audience. That's why it's imperative to dissect the needs of your target user. Do the majority of your customers speak in another language? If so, your solution should be bilingual. Do your patrons prefer to pay in cash instead of with a card? Then you should ensure your kiosks accept both cash and credit payments.
Users typically like self-service options because it allows them to be in control. If there is something limiting the user from taking control of the situation, that needs to be revisited because it creates friction in the user experience.
After investing all that money into the technology, the last thing you want is for the kiosks to sit idle and collect dust. Meeting the needs of your customers will ensure a successful deployment.
Get the Most from Your Upcoming Kiosk Integration
Self-service is the way of the future. Kiosks streamline nearly every business operation, from lowering overhead costs to improving transaction efficiency. However, not every launch goes off without a hitch. Instead of rushing to the finish line, take plenty of time to evaluate every part of your new self-service solution, from location to software. A successful deployment will ensure your customers adopt your investment with open arms.
Is your organization hoping to make the transition to self-service kiosks? The experts at Olea want to help. Get in touch to learn how we can make your upcoming kiosk deployment a successful one.