Looking to add some peripherals to your self-service kiosk? This informational guide breaks down everything you need to know.
You selected the perfect standard kiosk model. It has a streamlined design, is aesthetically pleasing, and the best foot-print for your environment. While it seems like the ideal fit for your organization's needs, you wish it had a few more perks.
Luckily, it's often possible to modify an Olea standard design with specific peripherals. But before you start shoving devices inside, there's a process we use to ensure they will actually work. Having the right peripherals is an excellent investment. When correctly integrated, they enhance the user experience and provide genuine value to your organization. They might be peripherals you're already using in other areas and have already been integrated with the rest of your solution. Unfortunately, too many people want to add or change out devices without much thought—a recipe for disaster.
Which add-ons are worth the extra expense? That depends on your budget, needs, and goals. And with so many options available, it's possible to transform a universal kiosk design into something truly state-of-the-art.
Commonly requested kiosk peripherals include:
Printers
Microphones
Speakers
Web cameras
Barcode code scanners
Magnetic strip readers
Payment processors
RFID readers
While you might know which devices your organization needs the most, it takes a bit more to ensure they can function correctly inside a kiosk enclosure. Here's what you should consider when choosing peripherals for your self-service kiosks: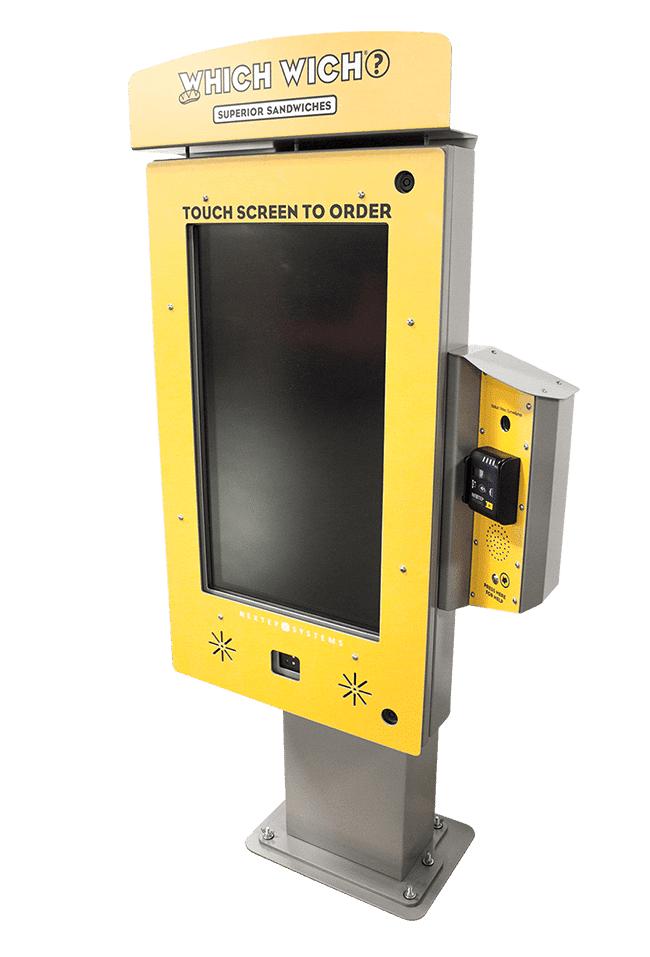 Kiosk Grade Peripherals
Who do your kiosks serve? The user. Sure, they benefit your business, but in the end, kiosks exist to streamline user interactions. Keeping this fact in mind will help you make wise decisions when adding new features.
Any peripherals you install must be user-friendly and intuitive. While everything comes with a user manual, kiosk users aren't going to read that information before using the machine. Instead, they need something fool-proof. It needs to make the interaction efficient from the get-go and the application software should guide the user through the entire self-service process. Devices are often designed for a specific environment—for consumer use or commercial use. But, in this case, we want devices that are kiosk grade, which is very different from commercial grade.
Recently a company came to us to discuss healthcare kiosks equipped with medical devices. But we needed to dig deep on the devices.
The partner indicated the devices were commercial grade. Commercial grade suggests that the units are designed to withstand a high volume of use. In this case, doctor's offices use them, nurses, nurse practitioners—all of which are trained professionals using these devices on patients.
Self-service means the patient is using it on themselves. That means use of the device has to be very intuitive for the average patient to be able to walk up to it, look at it, and know exactly how to use it to get reliable information from the device. With self-service, you have to assume the user has no prior knowledge or training surrounding these devices.
In addition, kiosk grade also implies that there is a way to secure the device either inside the kiosk or to the kiosk. It suggests that there are mounting points and a certain level of ruggedness because it will have a number of different users.
Connectivity is Key
Kiosk grade also means that the device is designed to fit in a kiosk and any kind of cabling can be hidden or you'll have the ability to keep it out of harm's way. Generally speaking, kiosk grade units will also be hard-wired and hard-powered. Battery powered units cannot provide the reliability required in a commercial self-service setting. It will also not use Bluetooth connectivity because it's not terribly reliable for commercial self-service, which must be in an 'always on' state.
Can It Be Programmed?
For self-service kiosks, these devices need to be programmed so the software can talk to it, turn it on, turn it off, and wake it up after it goes into sleep mode. And when the device goes into sleep mode, some devices lose their network connection or connection to the PC in the kiosk. These devices have to have a way to program them to ensure connectivity and that it's ready after periods of inactivity.
Software Updates
Any equipment you add to the kiosk must be compatible with the application software. And all components must be integrated and tested to ensure users are able to perform any and all tasks available on the kiosk. As we all know, firmware updates and patches are very regular occurrences, so this also must be taken into consideration as peripherals are selected. Updates could include new security measures to prevent costly data breaches or new functionality. Because kiosks are most-often used as front-line service providers, downtime is not an option, so you'll want piece of mind that your device manufacturer has this under control.
The ability to accept payment is a huge allure of kiosks. However, not every organization utilizes the same credit card processor. Can they change the payment device without going through engineering? While it may be possible, it's not ideal.
Payment processors are critical to your organization's success. There's nothing more frustrating to the user than going through the entire process only to have the payment device fail. And that's more likely to occur if the kiosk wasn't modified to work with the intended device.
Engineering Is a Must
Integrating your peripherals requires a trained professional. Just because there's room inside your kiosk doesn't mean you can shove anything you want inside.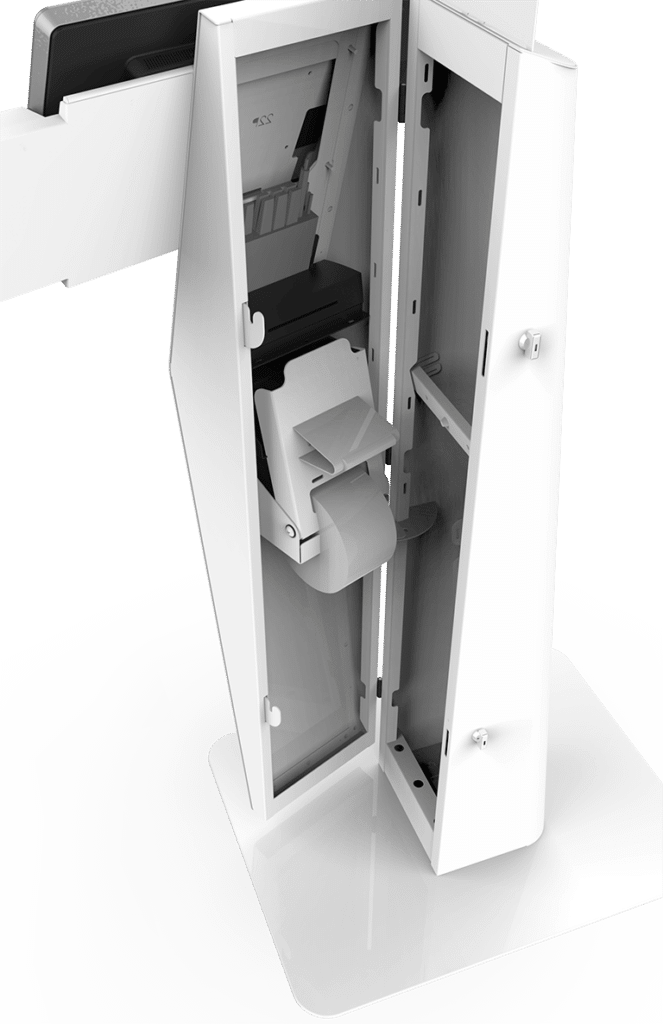 The Olea engineering team uses its specialized knowledge and experience to integrate kiosk peripherals properly. They will ensure the device mounts securely in place, doesn't overheat, and can handle frequent use. Any doors or gaps will have a tight seal to keep water and moisture out. And, if needed, they will make physical adjustments to the enclosure to ensure it fits securely at the intended location.
Servicing
In many environments, kiosks remain available to the public at all hours. In a kiosk setting, the volume of users can be extraordinary. And some users won't be very gentle, so you need to plan for some level of device failure.
If the device is not robust enough, it will with sustain damage quickly. And despite the secure, rugged enclosure, the kiosks will need maintenance, repairs and updates. That's why it's important to properly engineer the kiosk with its peripherals to ensure it can be properly maintained after initial deployment.
Also Read: 5 Common Mistakes to Avoid When Deploying Kiosks
Device Life Cycle
When a device fails, it's much more cost effective to simply change out that device. So, when planning your kiosk deployment, you'll want to plan to buy spare parts to minimize any kind of downtime.
You'll also want to buy those spare parts at the same time as your initial deployment to ensure you have some stock of the same model components that you know have been successfully deployed in your solution. If you're buying 50 kiosks, be sure to consider how many spares you will need over your assumed lifetime of the kiosk. Components will break and manufacturers will mark some devices end-of-life and introduce new versions. Planning for this will make your life easier and help you maximize and protect your kiosk investment.
Choose the Best Peripherals for Your Kiosks
Installing peripherals inside your kiosks is a great way to customize the self-service experience. But picking the right ones shouldn't feel like a guessing game. At Olea, our dedicated team of experts will help you navigate the process every step of the way. We have more than four decades of experience, with over 50,000 self-service kiosks deployed across 15 countries. From a brilliant design team to our skilled engineering department, we can help you design and build the right kiosks for your environment. Connect with us to discuss how to pick the right peripherals for your organization.